Is Stardew Valley on Xbox Game Pass?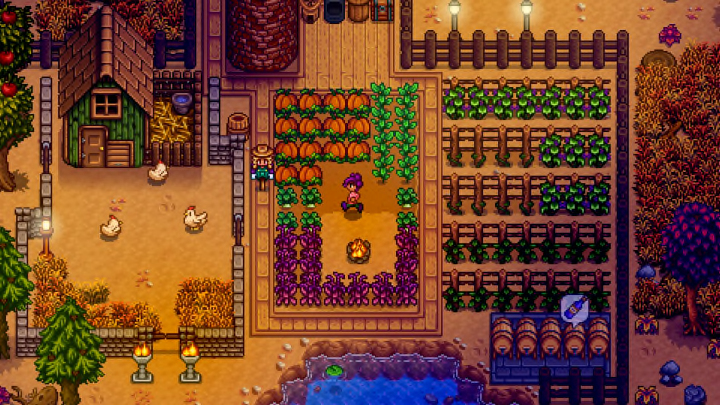 Image courtesy of ConcernedApe
Stardew Valley is arguably the best farming simulator on the market, but is it on Xbox Game Pass?
Stardew Valley is one of those rare gaming gems centered around a simple concept, yet executed strongly enough to offer hundreds of hours of gameplay. This farming life simulator, heavily inspired by the original Harvest Moon games, has plenty to offer. Growing vegetables, caring for animals, building relationships with the townsfolk, and delving into the monster-filled mines are only a handful of activities to partake in.
As of 2021, Stardew Valley has sold over 15 million copies - pretty impressive for a game developed by one-man team Eric "ConcernedApe" Barone. While the game is available on most platforms, many fans might be wondering if Stardew Valley is on Xbox Game Pass.
Is Stardew Valley on Xbox Game Pass?
Good news for Xbox Game Pass subscribers, Stardew Valley will be coming to the service later this year. While some might be saddened to know that the game isn't currently on the service, it was announced during the ID@Xbox Showcase on Aug. 10. that it would be joining the roster at a later date.
Barone has yet to confirm an official release date, but did say that we can expect the game to come to Game Pass "sometime in the fall." With October drawing to a close, and November just around the corner, fans might not have too long to wait. So, if you somehow haven't given Stardew Valley a shot and subscribe to Xbox Game Pass, it's definitely worth checking out. If you're looking for something to get fully absorbed into, then this is the game for you.
Stardew Valley is available on PlayStation 4, PlayStation Vita, Xbox One, Nintendo Switch, macOS, Windows PCs, Linus, iOS, and Android.