Is The Callisto Protocol on PlayStation Plus?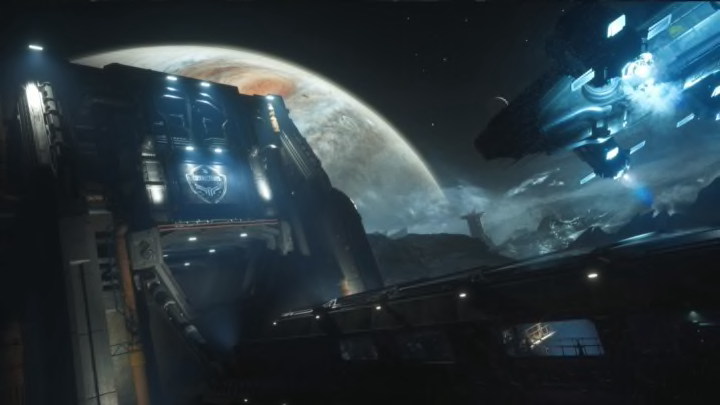 Striking Distance Studios, screenshot by DBLTAP
The Callisto Protocol, the new survival horror game by Striking Distance Studios, is almost here. Alongside an Xbox and PC release, the game will also be playable on PlayStation 4 and 5--but does this mean it will be playable through PlayStation Plus as well?
Set in the year 2320, The Callisto Protocol's story revolves around Jacob Lee, who finds himself trapped in an alien invasion inside a prison on Jupiter's moon. The game's developers have often capitalized on it being a "next-generation take" on survival horror, paralleling the likes of Dead Space and Alien: Isolation.
At times, PlayStation Plus has added newly-released games to its library for subscribers to play at no additional cost. As The Callisto Protocol is a highly anticipated release, subscribers to the service are undoubtedly wondering if the game will be included in the library at launch.
Is The Callisto Protocol on PlayStation Plus?
While some titles have been added to the PlayStation Plus library at the time of their release, there hasn't been any announcement indicating that the same will be true for The Callisto Protocol. However, as with a wide variety of other titles, it may eventually join the library after a certain period of time.
As there is still time before the game's Dec. 2 release, there are several editions that can still be preordered, and, for PlayStation and Xbox users, can be subsequently pre-loaded.