Overwatch
Is the Overwatch 2 Watchpoint Pack Worth it?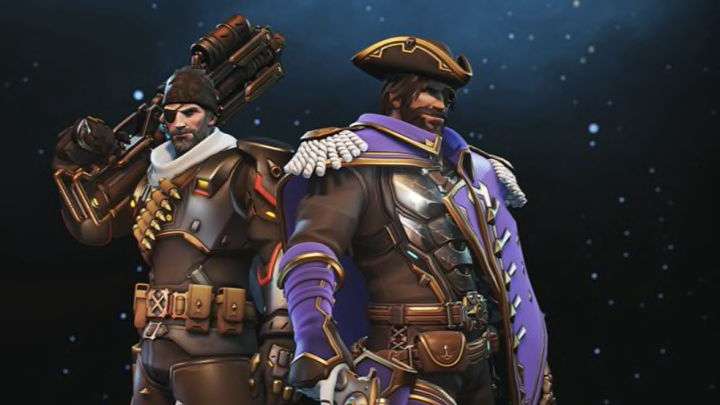 The Overwatch 2 Watchpoint Pack features a Premium Season 1 battle pass and 7 legendary skins, but is it worth the price tag? / Courtesy of Blizzard
If you've been playing Overwatch lately in anticipation for its successor, you've likely wondered: Is the Overwatch 2 Watchpoint Pack Worth it?
That little black box on the menu screen may look tantalizing enough with a premium Season 1 battle pass that fast-tracks your access to play new heroes. The $39.99 price may be less attractive, albeit awarding a 2000-coin chunk of change and fleet of new legendary, and epic skins. Taking the pros and cons of the preorder bundle into account, we're here to answer the question:
Is the Overwatch 2 Watchpoint Pack Worth it?
At a glance, the Watchpoint Pack doesn't differ much from other content bundles of lesser value. It boasts Legendary Space Raider skins for Soldier: 76 and Cassidy, along with five other Legendary skins and five Epic skins which assumedly will not be accessible without purchase of the Watchpoint Pack. The real value of the pack is held in virtual currency and access to the Season 1 battle pass.
With Overwatch 2 adopting a free-to-play model in contrast from the first game, Blizzard's main revenue from the sequel will be in purchases of premium season passes. According to Blizzard, a typical battle pass will cost about 1,000 coins of in-game currency, equivalent to about $10.
Paying for premium season pass access will allow players to progress through 80 tiers of content, which will unlock new heroes, legendary skins and goodies not available on the free track.
Having access to the first season's premium content, and the equivalent to two more premium seasons' worth of purchasing power with the 2,000 coins included in the Watchpoint Pack bring the bundle to a $30 value. That's without considering the extra included hero swag, or the instant access to the Legendary Edition of Overwatch, which is now valued at about $12-15.
In summation, the Watchpoint Pack totals three seasons worth of legendary skins and early access to new heroes, if you put the coin towards it. This, in addition to the exclusive customization items, make the purchase worth the price tag without being an outright steal. More value can be extracted by new players, who get more bang for their buck with added access to the Legendary Edition of Overwatch (assuming you don't own it already), and the transferrable customization items that come with it.
Want to stay up-to-date on Overwatch 2 news? See our coverage here.