Valorant
Is There a New Valorant Agent?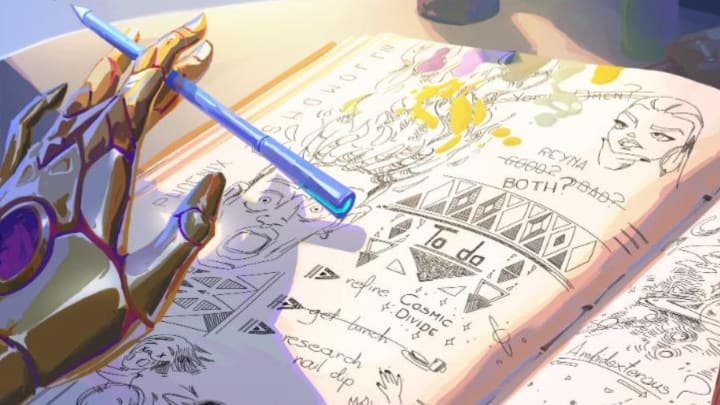 Is there a new Valorant agent?
Riot Games has been teasing a new Valorant Agent for a while, now. In the February "State of the Agents," the character producer of Valorant, John Gosicki, explained what the game has in store for the future of Valorant agents.
Players have been asking the Valorant developers for more Controller-type agents, and Gosicki said they would deliver that in their next agent according to the "State of the Agents" post he wrote back in Feb. 12, 2021. John Gosicki added that the new agent would be a "cosmic shift" from the gameplay mechanics Valorant players are accustomed to and that this Controller, in particular, would be one that those interested in the lore or analyzing game clues and the like would enjoy.
The last point was proven to be true when the official Valorant Twitter account posted an image of a robotic hand sketching on a notebook, with a cup of coffee next to them with the caption, "A lot to think about..."
Just as he predicted, "galaxy-brain" players were quick to notice some points of interest in the sketch. According to Twitter user @cynprel, the sketchbook features the Map of Ascent, Reyna, the new agent shooting at Viper, and a sketch that says "BOOOOMER." He is not alone in noticing the Reyna drawing, which has the words "good" and "bad" scratched while in the bottom the new agent writes "BOTH?" For the time being, most of this is speculation and theory material, so the community will have to wait and see what unique abilities the developers are referring to when describing this upcoming Agent.