Top Games
Is Tribes of Midgard Coming to Nintendo Switch?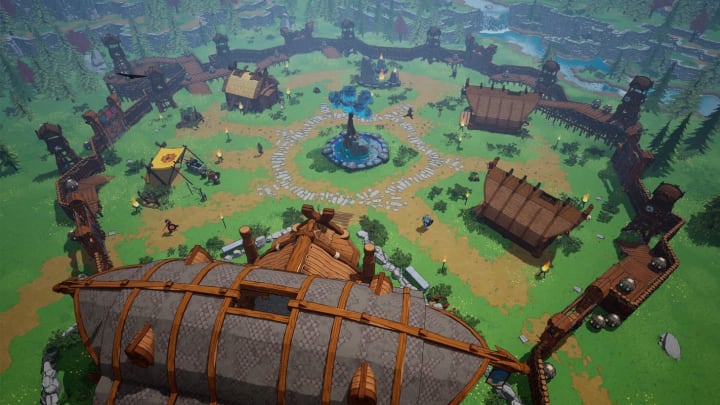 Tribes of Midgard released today / Photo by Norsefell Games
Norsefell Games' multiplayer survival RPG, Tribes of Midgard, and the Nintendo Switch look like a match made in heaven. This begs the question, is Tribes of Midgard Coming to the Nintendo Switch?
The game is out now without even having a chance at a beta. 
Like its situation with the Xbox, it appears that Tribes of Midgard won't be coming to the Nintendo Switch during its initial launch.
Is Tribes of Midgard Coming to Nintendo Switch?
Instead, the co-op action survival RPG will be available for both the PlayStation 4, the PlayStation 5 and PC via Steam.
Blending co-up survival action with a fantasy Viking setting, Tribes of Midgard has garnered video game fans' attention. The game can be played solo or can be played with up to nine other players. Players will also be able to choose from eight different Einherjar, the glorious Viking heroes in Valhalla. Once having chosen an Einherjar, players will be able to go off into the world of the Norse to fight giants and beasts in renowned top-down combat.
After its launch, Norsefell said that Tribes of Midgard will receive ongoing updates and seasonal content to keep the game fresh and exciting, as well as maintain an "ever-evolving world that lets you live out the myth of Ragnarok in all of its aspects."