Valorant
Is Valorant Night Market Arriving in August 2022?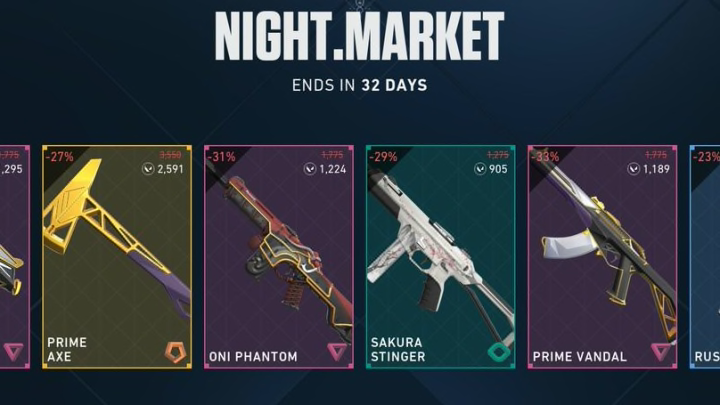 Riot Games
Will there be a Valorant Night Market in August 2022?
Valorant's Night Market is an event where cosmetic items are on sale for a discounted price. Since Valorant is a free-to-play game, Riot makes revenue from things such as the battle pass, or the releases of cosmetic bundles. Players can purchase these items with in-game currency, but it takes hours of playing to collect enough in-game currency, so most players tend to purchase these items and bundles with real money.
The Night Market makes purchasing these cosmetic items easier, and more wallet friendly. Night Markets usually occur about every two months and last for two weeks. Riot usually only announces a Night Market a day or two before they release it, keeping fans on their toes for when the sale will drop. Here's the scoop on if the Night Market will be available in August.
Is Valorant Night Market Arriving in August 2022?
Unfortunately, the most recent Night Market was live from July 20 to Aug. 2. This means that after Aug. 2, the market will be closed for around two months.
If Riot continues its previous trends, Valorant players can expect the next Night Market to drop sometime in late September or early October. To keep up to date with the Night Market, check out or Valorant page to make sure you don't miss out on your favorite skins the next time the market is live.