Is Valorant Night Market Arriving in October 2022?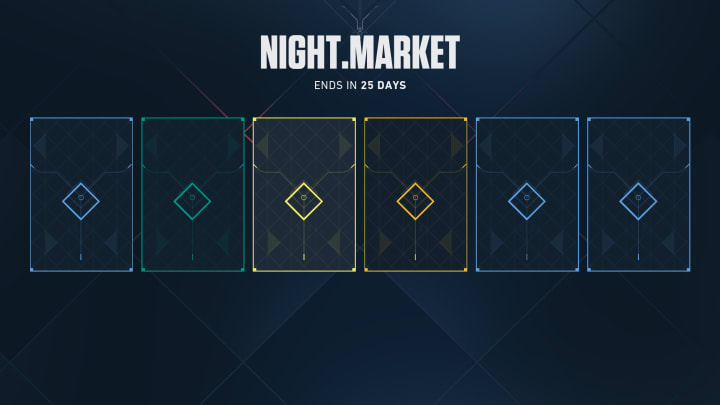 Riot Games
Will Valorant's Night Market be back in October 2022? The monthly opportunity to buy discounted cosmetics usually goes live for around two weeks at a time. Here's what you need to know about this month's potential Night Market.
For players looking to get exclusive cosmetics, the Night Market serves as a way to potentially get highly sought-after skins for a fraction of its original price. While the skins featured are chosen at random, and can only be chosen once, it's an event not to be missed by dedicated players.
The most recent Night Market started on Sept. 28, and recently ended on Oct. 11. As October goes on, though, players are curious to know if another will go live at the end of the month.
Is Valorant Night Market Arriving in October 2022?
As the last Night Market just ended, there is no news on when the next will be live and if it will be within this month. Night Markets tend to start within three and five weeks of the start of a new act--and Act 3 of Episode 5 is set to launch on Oct. 18. From this, we can assume that the next Night Market may be around mid-to-late November.
Despite the wait, a handful of new weapon bundles have been released between September and October, which may mean that they'll soon be available on the next Night Market.