Top Games
Is Vampire Survivors on Xbox Game Pass?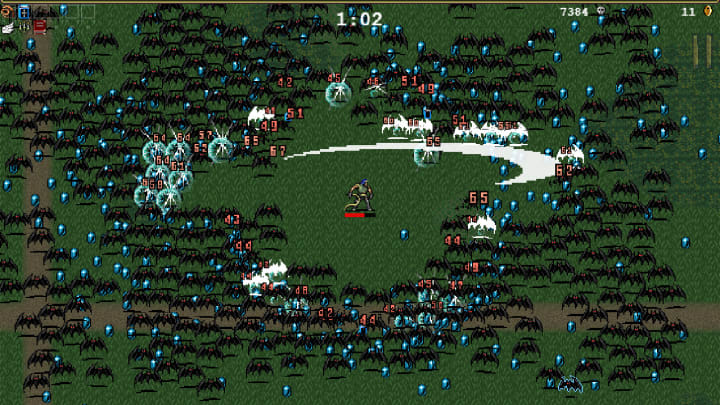 Courtesy of Poncle
Of all the games of 2022, there seems to be very few that seemed to come out of nowhere like Vampire Survivors. The bullet hell, pixel art game has become exceptionally popular on Steam, especially among the retro gaming community. With influence from games such as the Castlevania series and the Bloodstained remake, the game has become both a critical and commercial hit, and put its developer, Poncle, on the indie world map.
The Indie game has been released with an extremely positive reception, and the official Steam page shows "Overwhelmingly Positive Reviews." With Vampire Survivor proving to be a huge hit on Steam, many longing potential fans chained to their consoles are wondering if the game will ever be put onto Game Pass. Fortunately, for the fans, it looks like the stars have aligned on this game.
Is Vampire Survivors on Xbox Game Pass?
Vampire Survivors will not be playable on console.
Vampire Survivors was released on PC Game Pass on May 19, alongside the release of Farming Simulator to the subscription. This comes in the wake of a horde of new games to the server, such as Jurassic World Evolution, Hard Space Shipbreaker, and Sniper Elite 5. This inevitably means that some games are being taken away, with Resident Evil 7: Biohazard, Knockout City, and Yes: Your Grace, leaving the subscription.