Is Warzone 2 Cross Platform?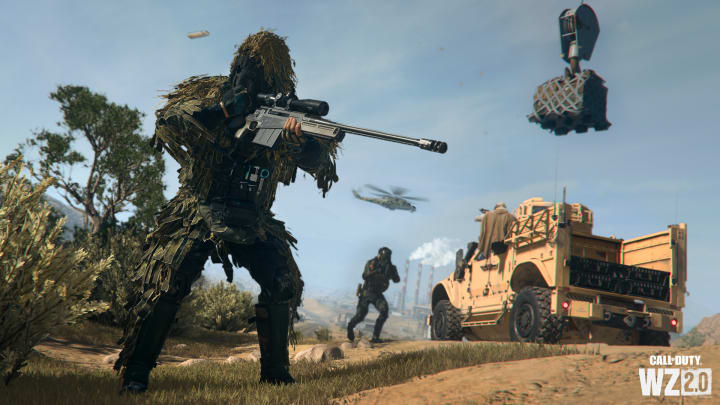 Activision
Warzone 2, similar to the original Warzone, features cross platform play and allows friends to squad up together across different platforms.
Now that Warzone 2 has been out for a decent amount of time, new players are deciding to give it a shot. While part of the draw to Warzone has always been the fact that it is free to play, a large portion of players also played the original thanks to being cross play, meaning friends from different systems can group up and play together.
Is Warzone 2 Cross Platform?
Crossplay, just like in the original Warzone, is a returning feature in Warzone 2 meaning that players can team up despite being on different consoles or computer. Doing so is fairly simple as all players need to do is enable crossplay and then add their friends through their Activision accounts. Disabling crossplay is also an option if players would rather play with people on the same console.
How to Disable Crossplay in Warzone 2
Thankfully, Activision made it incredibly easy to turn off cross-platform settings. All players have to do is go to their settings tab, go to Accounts and Network, and turn off cross platform, leaving players to play with people on their native system.
For more Call of Duty news, feel free to read the articles down below.