Is Wo Long: Fallen Dynasty a Soulslike?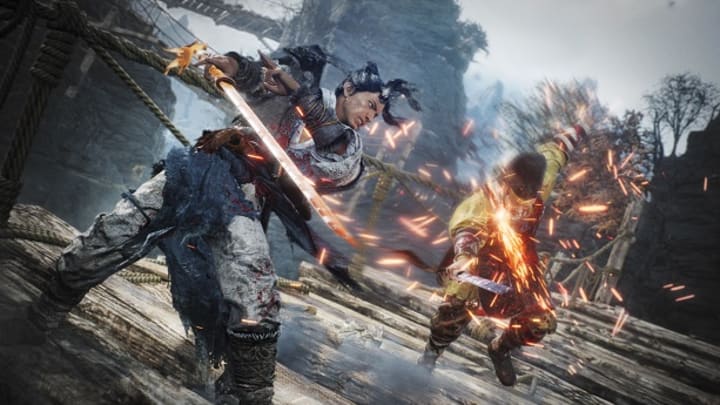 Team Ninja/KOEI TECMO
Those unsure about what sort of game Wo Long: Fallen Dynasty is shaping up to be might be wondering: is it a soulslike?
KOEI TECMO Europe and developer Team NINJA are the minds behind upcoming dark fantasy RPG
Wo Long: Fallen Dynasty. The game is set to release on March 3, 2023 on Xbox Series X|S, Xbox One, PlayStation 5, PlayStation 4, and PC via Windows and Steam. While we're still a few months off Wo Long's release, some players will be weighing up whether or not the game will be an immediate purchase.
A big factor in a decision like this is often the style of gameplay. In the case of Wo Long: Fallen Dynasty, some might be wondering whether to expect content akin to a soulslike.
Is Wo Long: Fallen Dynasty a Soulslike?
In short, yes. Wo Long: Fallen Dynasty features soulslike gameplay. Developed by Team NINJA, responsible for games such as Ninja Gaiden, Nioh, and the recent Stranger of Paradise: Final Fantasy Origin, the studio is known for games with often punishing or difficult gameplay.
It seems Wo Long: Fallen Dynasty will be no different. DBLTAP had a brief hands-on with the game back in September at EGX and, while the gameplay and mechanics were certainly different to FromSoftware's iconic titles, Wo Long shared that same ruthlessness. There's a bit more to its combat, though. Players will experience battle styles based on the "Five Phases." Each one has its uses, encouraging players to employ strategy with every encounter.
Fans of soulslike games will likely find plenty to love in the upcoming title.
Pre-orders for Wo Long: Fallen Dynasty are now live. Check out our guide for a breakdown of all available pre-order editions and bonuses.