JGOD Reveals Best Warzone Loadout After Health Buff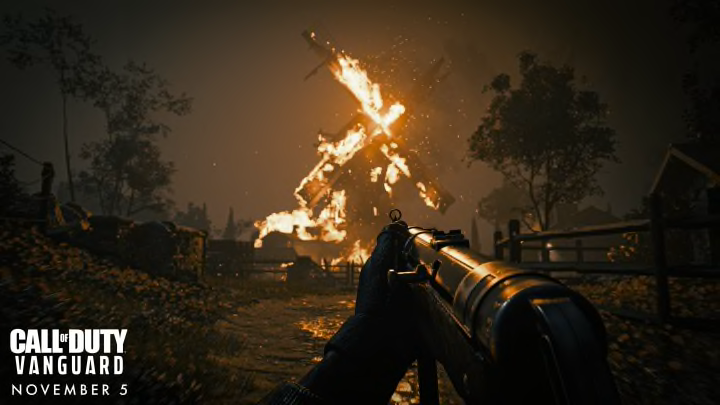 Courtesy of Activision
The Warzone meta has been shaken up by the recent Vanguard Royale health buff. Activision increased player health by 50% in the Vanguard Royale game mode in a new update.
With the time to kill increasing rather drastically, new weapons have risen to the top of the meta. Popular Call of Duty Youtuber, JGOD, broke down what loadouts he believes to be best for both close-range and long-range encounters.
While the meta will indeed shift, the Type 100 remains one of the best weapons in the game. According to JGOD, this is the best loadout all around for players in Warzone.
Type 100 Loadout
Muzzle: Recoil Booster
Barrel: Warubachi 134mm Rapid
Optic: Slate Reflector
Stock: Sakura Type 2
Underbarrel: Carver Foregrip
Magazine: 8mm Kurz 48 Round Drum
Ammo Type: Hollow Point
Rear Grip: Pine Tar Grip
Perk: Gung-ho
Perk 2: Quick
The Type 100 packs a powerful punch from most ranges, and with the health buff, it has a very quick time to kill. The MG42 also looks promising this patch if you prefer to use that weapon over the Type 100.
Finally, JGOD recommends Bren, Owen Gun or Welgun as well for players that prefer those guns over the Type 100 and MG42.