JGOD Reveals Close-Range Meta Weapons in Season 2 Reloaded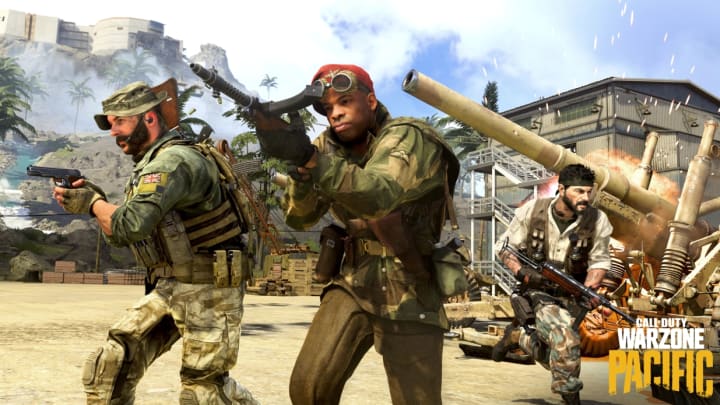 Image courtesy of Activision.
Warzone YouTuber JGOD has revealed the "close-range meta" weapons that are performing the best in Season 2 Reloaded.
Every update brings about changes to Warzone for better gameplay. This time around, the patchadded the Armaguerra 43. It's described as a "very high rate-of-fire SMG. Effective at short to medium range engagement." With a large variety of weapons, players may get confused as to which loadouts are the best to use to eliminate opponents.
With that in mind, here are the close-range meta weapons that JGOD has deemed the best to use.
JGOD Reveals Close Range Meta Weapons in Season 2 Reloaded
In the video above, JGOD has picked the MP40 for his close-range meta weapon. This is no surprise as the Vanguard SMG is one of the most popular weapons in the game. This is due to the fact that it has great mobility and impressive TTK. With the MP40, he also opted for the JAK-12. JGOD even goes on to say that this Modern Warfare weapon is a shotgun that "is pretty broken in terms of TTK."
The loadout that JGOD set up is as follows:
MP40
Muzzle: Recoil Booster
Barrel: VDD 189mm Short
Optic: Slate Reflector
Stock: Krausnick 33M Folding
Underbarrel: M1941 Hand Stop
Magazine: 7.62 Gorenko 40 Round Mags
Ammo Type: Lengthened
Rear Grip: Fabric Grip
Perk: Brace
Perk 2: Quick
JAK-12
Muzzle: FORGE TAC Marauder
Barrel: ZLR J-3600 Torrent
Laser: 5mW Laser
Magazine: 20 Round Drum Mags
Rear Grip: Stippled Grip Tape
Perks
His loadout specifically adds more mobility while increasing the fire rate on the MP40. This is great for both Caldera and Rebirth Island as it's always a good idea to be able to move quickly and kill targets. While these are JGOD's top picks for the ideal "close-range meta" loadout, he showcases a range of other weapons if gamers don't like the MP40 and JAK-12.