JGOD Shows Off 'Stealth Buffed' RPD Warzone Loadout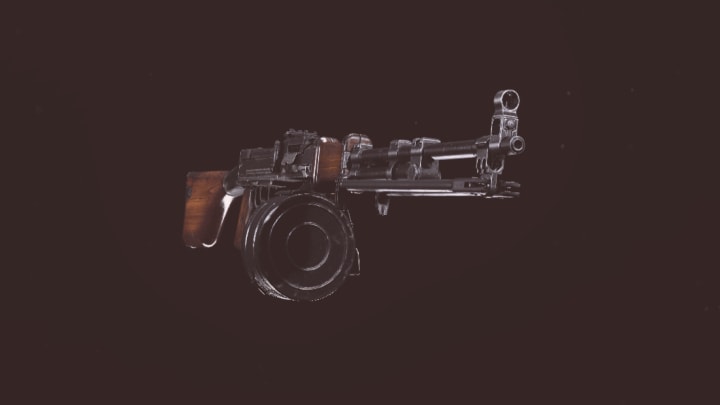 "Full-auto light machine gun. Reliable stopping power with superior handling and movement speeds." / Photo courtesy of Ralston Dacanay, Activision
Popular Warzone content creator and custom loadout mastermind JGOD has revealed a stealth change that's made the RPD's recoil pattern easier to control.
According to JGOD, the RPD used to handle just as any of the other Black Ops Cold War weapons in Warzone where after firing about 18 bullets, the recoil would stop moving up and simply stay in the same spot. While weapons such as the MP5 (BOCW) continue to work this way, however, it appears the RPD has been changed, and perhaps for the better.
As confirmed by JGOD after receiving a tip from those in the community early on in Season 6, the RPD's recoil now continues to move vertically at a consistent pace even after firing many consecutive bullets.
While having the gun continue to move up might sound counterintuitive at first, this actually makes it easier to use at those longer ranges since you don't have to worry about the recoil pattern resetting midway through depleting the mag.
"Normally at range," JGOD said in the video, "you might take on a target and then automatically swap over to another target, especially if you have a 75-round mag with a LMG. [The recoil] just goes straight vertical without any side-to-side wobble and that is relatively easy to control. You just pull down a fixed amount and pretty much you will not have recoil beginning to end, and I think that's what a lot of people will like about the RPD."
JGOD also went on to dig into some of the RPD's damage numbers and TTK stats, which revealed the LMG isn't perhaps as strong as the more meta weapons due to its rate of fire, such as the EM2 or MG 82, but is certainly still a good option.
Ultimately, here is the loadout JGOD recommends for those looking to use the RPD in Call of Duty: Warzone Season 6:
Muzzle: GRU Suppressor
Barrel: 20.3" Task Force
Underbarrel: Spetsnaz Grip
Optic: Axial Arms 3x
Rear Grip: Serpent Wrap