JGOD Shows Off 'Very Fast TTK' EM2 Warzone Loadout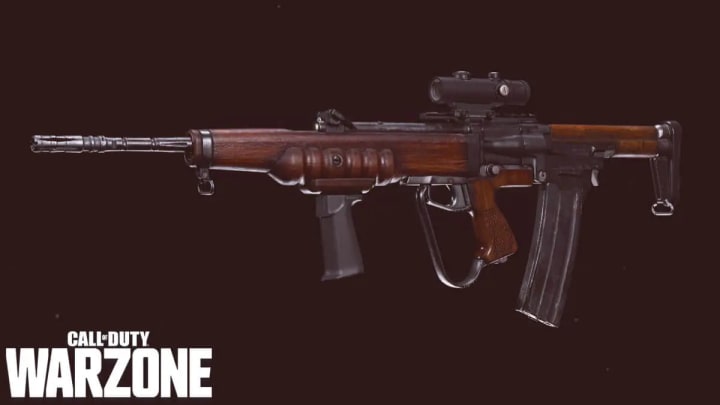 Photo by Activision
The EM2 has been recognized as having one of the fastest time to kill in Warzone and today we are taking a look at an amazing loadout for it.
The EM2 was added into Call of Duty back in Season Five and it keeps dominating the game as long as users of it handle its recoil.
Very Fast TTK" EM2 Warzone Loadout Detailed
In the video above, More JGOD goes over his EM2 and OTs 9 loadout that he used in a Rebirth game mode match.
The EM2 is an assault rifle that provides 42 damage with a 20 round magazine before any attachments are added on.
With attachments, the EM2 can have any from 35 all the way up to 50 rounds in a magazine.
The loadout that produces the highest time to kill includes:
Axial Arms 3x
27.4" Ranger
Field Agent Grip
Agency Suppressor
40 Round Magazine
When using this loadout, you just have to be careful to handle its' recoil as it does pack a punch while affecting your aim with some annoying kick.
If the recoil is handled, this gun has all the makings to be one of the best assault riffles in the AR section of Warzone.