Call of Duty
JGOD Unveils Warzone RPD Build with No Recoil on Rebirth Island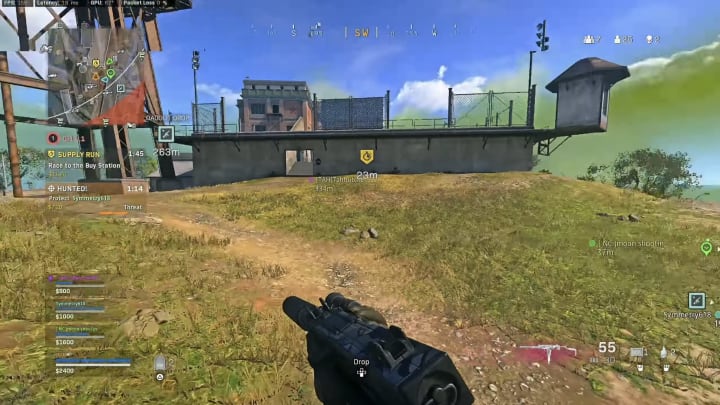 Popular Call of Duty (COD) content creator and Twitch streamer, "JGOD," has revealed a new RPD build that has little to no recoil. / JGOD, Activision
Popular Call of Duty (COD) content creator and Twitch streamer, "JGOD," has revealed a new RPD build that has little to no recoil.
JGOD has been known to focus his content on helping fellow COD: Warzone players thrive on the battlefield. Several users have turned to his channel to learn the latest tips, tricks, and general solid advice before entering a match. Now, JGOD has taken things a step further by releasing his blueprints for a RPD light machine gun (LMG) with little to no recoil—meaning it should have some impressive accuracy.
We've broken down the build below.
JGOD's "No Recoil" RPD LMG Build
JGOD's build uses the following attachments:
Ammo: 120-Round mag
Barrel: 20.3" Task Force
Grip: Spetsnax Grip
Muzzle: GRU Suppressor
Optic: Axial Arms 3x
The streamer originally unveiled the build as part of a video posted to his YouTube Channel. He paired it with the Milano 821 submachine gun (SMG) and was able to showcase exactly what he meant by "no recoil."
Having a weapon with something like pinpoint accuracy is both an incredible feat and a near-impossibility in Warzone. However, JGOD appears to have proven it can be done fairly easily. In fact, he even goes as far to say that the RPD is "one of the most underrated" weapons in-game.
At the start of a spray, the gun tends to tip vertical. However, after the first 15-20 bullets, players should find that recoil drops off and leaves them with a ranged weapon to be feared. LMGs are popular for long-range kills when deprived of a powerful one-shot weapon like the sniper rifle.
With JGOD's build making the rounds, now, players should expect to see quite a few more in Warzone.