JGOD Warzone Loadout: Best Class for Battle Royale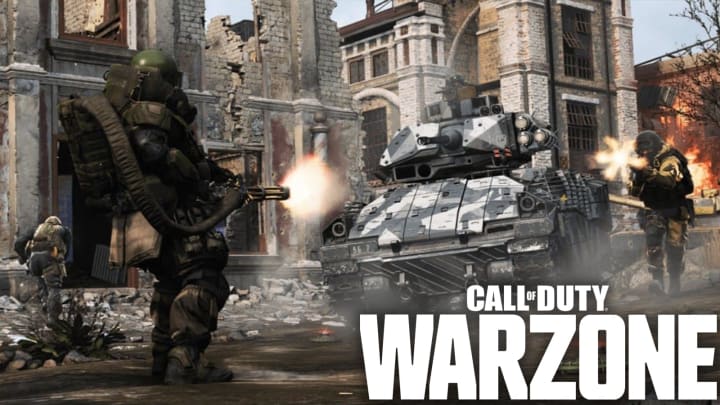 The best load out in COD Warzone is updated as the meta has shifted since the .357 Snake Shot nerf. Are you running the new meta? / Photo courtesy of Activision
JGOD recently shared his Warzone Loadout that he and many pro Call of Duty players have been making the switch to since the nerf to the Akimbo Snake Shot .357s. Known as one of the best YouTube content creators in terms of strategy, weapon stats, breakdowns and general COD theory, he shares why the Grau/MP5 combo is quickly becoming the go-to loadout for individuals looking for high-kill games, tournament performance, and general aggression.
The Grau/MP5 combo is by far the number one weapon combination in Call of Duty: Modern Warfare - Warzone. After the .357 Snake Shot nerf, many players figured that most players would simply gravitate toward the Akimbo Renetti Burst Pistols to maintain their ability to run Ghost from their first loadout drop, however, as JGOD explains, "The MP5 will dominate with the fastest TTK out and up to about 25 meters…", so the strategy currently is to run an overkill class with your favorite primary weapon, and have the MP5 as your overkill weapon. Players are pooling money together as fast as possible to buy a loadout drop at the beginning, pick up the overkill class, and use until the free loadout drop comes in during the close of the first circle so you can switch your tier 2 perk to Ghost.
JGOD Warzone Loadout
JGOD's Grau/MP5 loadout consists of loading up on attachments to maximize range, ADS, and recoil stability. First up is the Grau with the Commando Foregrip to stabilize your aim, as the weapon sports excellent recoil patterns especially at range. The tac laser to boost your hip fire spread, and 60 round magazine to deal with multiple enemies when playing squad based game modes. On the barrels the Monolithic Suppressor will keep you off the radar while also boosting your damage ranges, and finally the Tempest Archangel Barrel to provide a huge increase to your damage range. This loadout makes the Grau .556 incredibly accurate, while maintaining mobility and the ability to deal with multiple engagements.
1.

Grau .556 Loadout
Muzzle: Monolithic Suppressor

Barrel: Tempest Archangel Barrel

Magazine: 60 Round Mag

Laser: Tac Laser

Foregrip: Commando Foregrip
The MP5 secondary on this class sports the Stippled Grip Tape to boost movement speed and ADS time. The FTAC Collapsable Stock will increase your movement speed and ADS speed as well; doubling up on these two attachments will have you moving extremely agile through buildings and close quarters where this weapon shines, and also when traversing long distances outside of a vehicle. Other attachments on the MP5 are the Ranger Foregrip to help with recoil, 45 round magazine to deal with multiple enemies on a team or if you get third partied, and finally the Monolithic Suppressor - the common theme with both these weapons and in Warzone in general is to stay off the radar as much as possible when in a firefight.
2.

MP5 SMG Loadout
Muzzle: Monolithic Suppressor

Rear Grip: Stippled Grip Tape

Stock: FTAC Collapsable Stock

Magazine: 45 Round Mag

Foregrip: Ranger Foregrip
As the meta in Warzone changes from week to week, keep an eye out to the shift and stay up to date with all of the latest and best COD strategies here on DBLTAP.