Jo Challenges FIFA 20: How to Complete the Player Moments SBC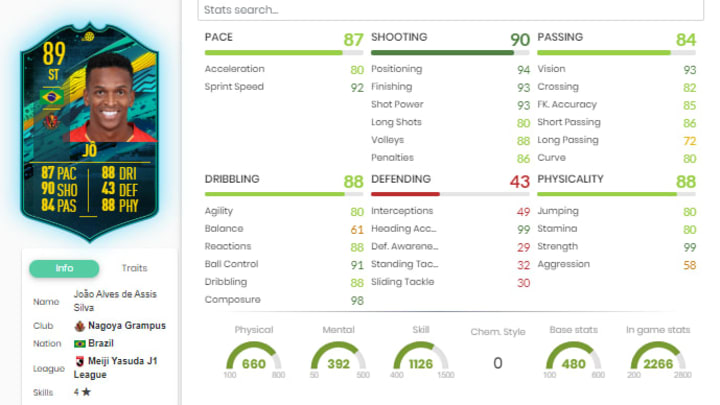 Jo Challenges FIFA 20 were released Friday during the FUT Player Days promotion.
FUT Player Days is a new FIFA Ultimate Team promotion introducing CONMEBOL Libertadores players into packs, new Squad Building Challenges, objectives, special buy one get one packs and more. One of the new pieces of content is an objective Jo.
Jo Challenges FIFA 20: How to Complete the Player Moments SBC
Here's how to complete the Player Moments Jo challenges:
Forward Thinking - Score and Assist using Forwards in two separate Squad Battles wins on min. Professional difficulty (or Rivals)
Eye for a Pass - Assist a goal with a Through Ball in two separate Rivals matches
Deadeye Drive - Score a Low Driven goal in four separate Rivals wins
Goal Getter - Score using Brazilian players in eight separate Rivals wins
Players receive packs and experience after completing each objective. The only one that should be time consuming is the Goal Getter challenge. After that, players should be able to cruise to this card before it expires Friday with the season.
Jo is a bit difficult to link outside of his nation since he plays in Meiji Yasuda J1 League. Although, if you have cards like Flashback Iniesta and End of an Era David Villa, he might be worth a shot.