Top Games
Jump Force Scheduled to Close Up Shop in Early 2022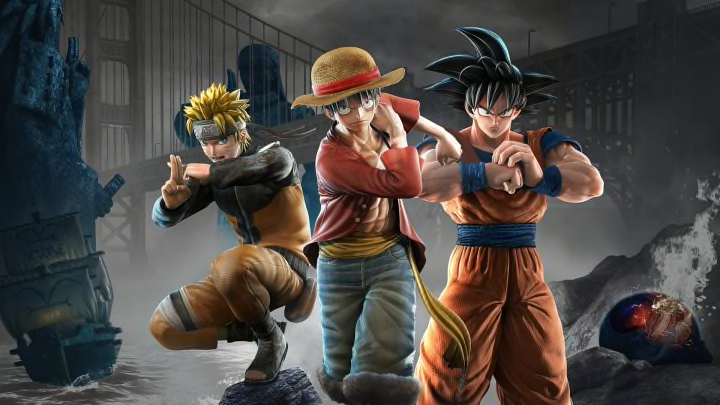 Bandai Namco has announced it will be closing the gates on Jump Force as early as February 2022. / Bandai Namco
Bandai Namco has announced it will be closing the gates on Jump Force as early as February 2022.
The announcement was published via the company's verified Twitter account in the early morning of Wednesday, Nov. 10. The game is scheduled to begin "sunsetting" in August 2022—ending its nearly four-year run.
"Our sincere thanks goes out to all Jump Force players and fans for their support; but with all good things, they must come to an end," Bandai Namco wrote in its announcement tweet.
Here's what we know about the ending of Jump Force.
Jump Force Update 2021 Could be the Last Major Patch
"Today, we are announcing the end of Jump Force's availability through digital purchase in the Americas," Bandai Namco wrote in an accompanying news post, "Jump Force will cease to be available for base game, DLCs and virtual currency purchase on 2/7/2022 at 5:00pm PST for the PlayStation 4, Xbox One, PC, and Nintendo Switch."
Essentially, the company will be completely delisting the game from all online storefronts in the Americas at 5 p.m. PT (8 p.m. ET) on Monday, Feb. 7, 2022. Additionally, "some" of the online servers will be "sunsetting" on Aug. 24, 2022, eliminating some forms of online multiplayer as well as Ranked mode.
All single-player functions will still be available, however, including local PvP gameplay. Anything that could happen offline will work just fine for those who already own the game. This does extent to purchased DLCs, as well.
The following content will no longer be available:
Logging into the multiplayer lobby
Online events
Clan functions
Viewing the Notice Board
Viewing the leaderboards
Accepting Rewards from the Reward Counter
In-game Store
Premium Shop (*Only this function will be available until Aug. 1, 2022)
Online Ranked Match


Bandai Namco thanked its fans for their support and wrote that it "look[ed] forward to seeing you enjoy [their] games."