Top Games
Keanu Reeves to Return to Cyberpunk 2077 in New Expansion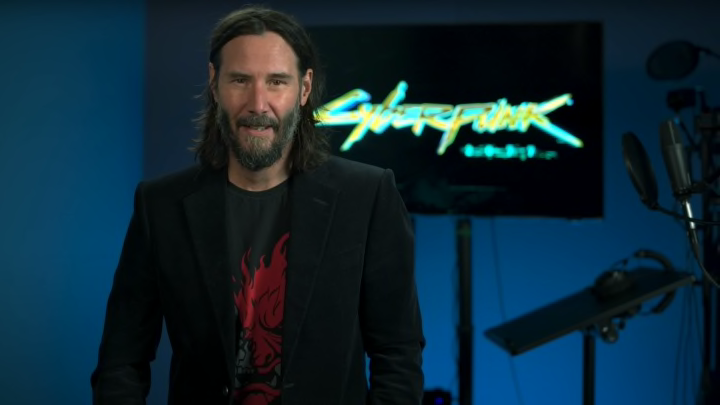 CD Projekt Red
Keanu Reeves is heading back to Night City, reprising his role of Johnny Silverhand in the upcoming Cyberpunk 2077 expansion Phantom Liberty.
Announced yesterday, Sept. 6, as part of CD Projekt Red's Night City Wire: Edgerunners Special, Cyberpunk 2077 will be getting its first DLC expansion. Cyberpunk 2077: Phantom Liberty is set to release for PC, PlayStation 5, Xbox Series X|S and Stadia in 2023.
CD Projekt Red released a minute-long teaser for the DLC, featuring voice over from a female V pledging to serve the New United States of America. Towards the end, Johnny Silverhand can be heard, telling V that taking the oath "was a bad idea."
Reeves himself made an appearance towards the end of the Night City Wire, announcing "Johnny Silverhand is coming back, and so am I."
The studio also revealed that Phantom Liberty would not be heading to last gen consoles. According to an announcement blog, all those who've purchased the since-discontinued Xbox One X Cyberpunk 2077 Limited Edition Bundle will receive a reimbursement for the expansion in the form of Microsoft Store credits.
CD Projekt Red have been light on the details regarding the new expansion, saying only that it will be set in a new district of Night City and follow a "spy-thriller" theme. The extent of Silverhand's involvement in Phantom Liberty is also unknown.
"It's awesome to be back playing the role of Johnny, and I hope you're excited to see him rocking out once more in the dark future," Reeves said during the Night City Wire. "Keep an eye out for more info and I'll see you again in Night City."