Kingdom Hearts Nintendo Switch Release Date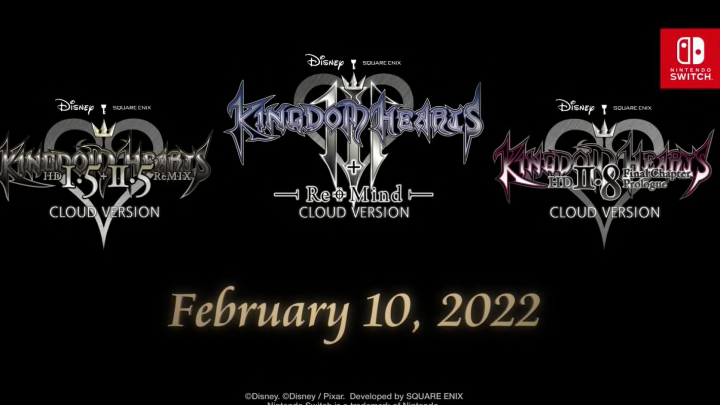 Kingdom Hearts will arrive on Nintendo Switch this February / Photo Courtesy of Square Enix
The Kingdom Hearts collection is officially coming to Nintendo Switch, according to Nintendo and Square Enix. The games will be available as cloud-based games next month.
Here's the exact release date for the upcoming Kingdom Hearts games on Nintendo Switch
Kingdom Hearts Nintendo Switch Release Date
Square Enix has announced that the entire Kingdom Hearts series will be coming to Nintendo Switch on February 10, 2022. The collection includes 'Kingdom Hearts HD 1.5 + 2.5 ReMIX,' 'HD 2.8 Final Chapter Prologue,' and 'III + Re Mind.' Square Enix has also unveiled a bundle pack called 'Integrum Masterpiece,' which includes all three games and costs $89.99.
Square Enix has also made the demo versions of each game available, starting today, so players can check if their internet is compatible enough to run them upon release.
Additionally, Kingdom Hearts will be hosting a special 20th-anniversary event on April 20, 2022. At this event, we will likely get information on any upcoming Kingdom Hearts releases, as well as potential collaborations with Nintendo in the future.
Players will require a fast, permanent, and stable internet connection to continuously stream the cloud versions of the games to their systems. Let us know if you plan on getting the Kingdom Hearts collection on Switch when it drops next month.