Call of Duty
Known Warzone Hack Accuser Accused of Hacking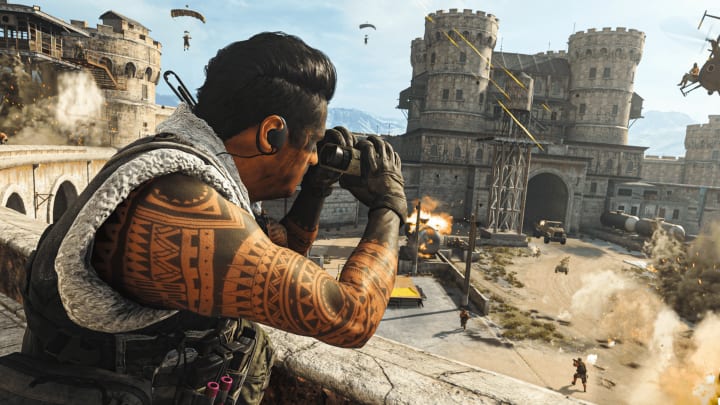 Famous for accusing Warzone streamers of cheating, BadBoyBeaman has now had those accusations leveled against him. / Photo courtesy of Activision
Call of Duty: Warzone streamers are frequently accused of hacking by viewers, with or without substance to the claims. BadBoyBeaman is one viewer who accuses streamers of hacking so often and with such vigor that he's achieved some level of notoriety in the Warzone scene. Ironically (inevitably?), he's now been accused of hacking.
BadBoyBeaman made his name in Warzone creating YouTube content in which he routinely accused Warzone streamers of hacking, trying to expose streamers he considers frauds. One of his targets even offered to fly him to his home town to prove that he wasn't hacking, with the catch that, should they find the streamer wasn't hacking, BadBoyBeaman would delete his YouTube channel. BadBoyBeaman did not accept the offer.
Now, a user on BadBoyBeaman's own subreddit has posted what they claim is the COD Tracker page for a secret account of his in which his stats suggest the use of hacks. The account's recent Warzone games include one in which it dealt nearly 13,000 damage and grabbed 47 kills, all while taking only 92 damage — an all but impossible achievement.
BadBoyBeaman denies the accusations, saying he downloaded cheats to test them. Further review by another Reddit user found he appeared to use the cheats for two weeks, and a total of 96 games. That Redditor also found a collaborator of Beaman's named rambo who also appeared to have used the hacks based on their stats.
The COD Tracker page for the first BBB burner account now says the profile either doesn't exist or has been made private.
Beaman continues to deny the accusations, but has yet to disprove them to the community's satisfaction.