Kodak Overwatch: Atlanta Regin Support Promoted to Coach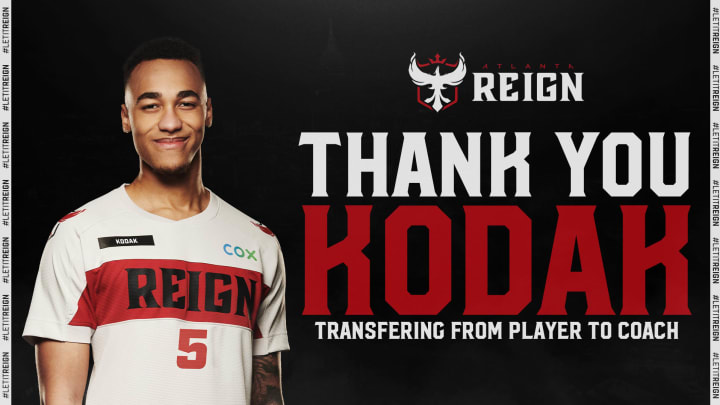 Kodak finds new role in the Overwatch League.
Former Atlanta Reign flex-support player Steven "Kodak" Rosenberger was promoted to coach on Saturday. The team announced the transition via its Twitter page and wished him "luck moving into a new role on the team."
This decision comes after a prolific career in the Overwatch League (OWL), having started by playing for "Germany's Biggest Fear" with a minor-tier first place win in the Season 1 Overwatch Razer Series Germany competition. From there, he was picked up by the 6nakes in the summer of 2018 before playing in the OWL World Cup Qualifier of that same year in Paris.
Kodak joined the Atlanta Reign in 2019 where he has since remained as a flex-support until this month. His best heroes were Zenyatta, Ana, Mercy, and D.Va.
Atlanta Reign Support 'Kodak' Steps Down
Kodak took to Twitter to explain his reasoning for the change. In a brief Twitter graphic post, punctuated only by a single red-heart emoji, Kodak explained that he is ultimately making the decision in the best interest "for my future and my mental health."
"It's incredibly hard to let go of something you have been giving your whole life to, but I am certain this is the right decision for me." He wrote.
He goes on to say that he has always had an interest in coaching and grateful for the opportunity to still contribute to his team. While he may have been disappointed in his own performance in the league over the past two years as a player, it's clear that this is the new path he wants to take with his teammates.
Kodak thanks his fans and asks for their continued support heading into his new position as an OWL coach.