Top Games
Konami Replaces PES with Free-to-Play eFootball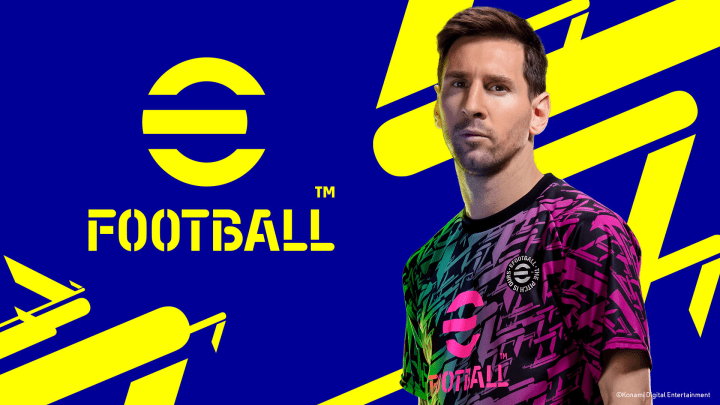 Lionel Messi serves as a global ambassador for eFootball. / Photo courtesy of Konami
Konami has ended its long-running Pro Evolution Soccer series, replacing it with a new free-to-play game called eFootball. The game will be digital-only, and will be playable on PlayStation 4, PlayStation 5, Xbox One, Xbox Series X|S and PC when it launches this fall. Releases on iOS and Android will arrive soon after, and cross-platform matchmaking will become available at some point after launch.
Konami took a year off from the PES series to transition it to Unreal Engine, but that also gave the developer a chance to reimagine the series from the ground up.
"Starting with the strong foundations of Unreal Engine, which has allowed us to massively overhaul player expression, we've made a number of modifications to virtually create a new football game engine that will power eFootball for years to come," said Seitaro Kimura, eFootball series Producer.
EFootball incorporates new technology Konami calls "Motion Matching," which it says allows for more realistic movement. The game will also receive regular updates and new content post-launch, and certain game modes will be sold as optional DLC.
In a roadmap for the game's rollout, Konami indicated local matches and cross-generational matchmaking would arrive in early fall. Mid fall will bring a team building mode, online leagues, crossplay among consoles and PC, and a match pass system. Mobile will join the crossplay party and gain controller support in winter, which is also when Konami hopes to kick off the game's esports competition.