Top Games
Konami to Reveal New Game in "World-Loved" Series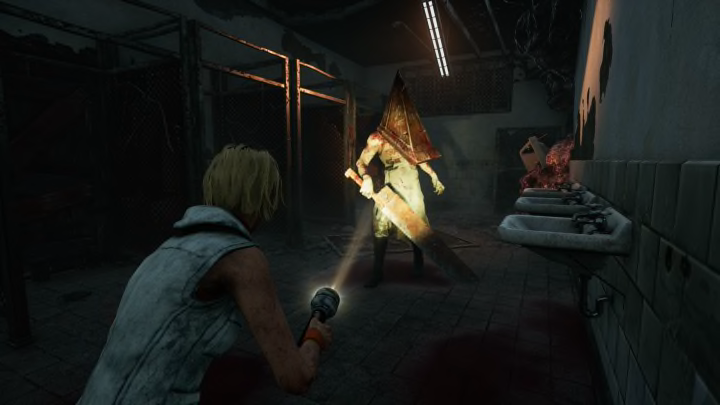 Silent Hill x Dead by Daylight. / Image courtesy of Behaviour Interactive
Konami are set to announce a new entry into a "world-loved" series at the upcoming Tokyo Game Show.
Konami has begun their preparations for Tokyo Game Show 2022, opening up their dedicated website revealing game lineups and schedules. As spotted by Gematsu, the website includes reference to an unnannounced title which will be unveiled on stage by voice actor Yuki Kaji.
The schedule, posted by Konami in Japanese, doesn't give much indication as to what the new game will be, only that it will be for a "world-famous" series. The unveiling will take play on Sept. 16, at 3:30 p.m. JST.
Other Konami titles that have been confirmed for Tokyo Game Show 2022 include:
Super Bomberman R 2
Yu-Gi-Oh! Master Duel
eBASEBALL Powerful Pro Baseball 2022 
eFootball 2023
Momotaro Dentetsu: Showa, Heisei, Reiwa mo Teiban! 
A number of partner titles will also be featured, including:
Chorus Worldwide — Coffee Talk Episode 2, A Space for the Unbound, Read Only Memories: NEURODIVER 
Mebius — Steel Empire, Yobarai Detective: Miasma Breaker
TeyonJapan — Human Fall Flat
Konami have a number of popular franchises under their belt, such as Castlevania, Silent Hill, and Dance Dance Revolution.