Call of Duty
Krampus Monster Ruins Matches for CoD Vanguard and Warzone Pacific Players
By Michael Grullon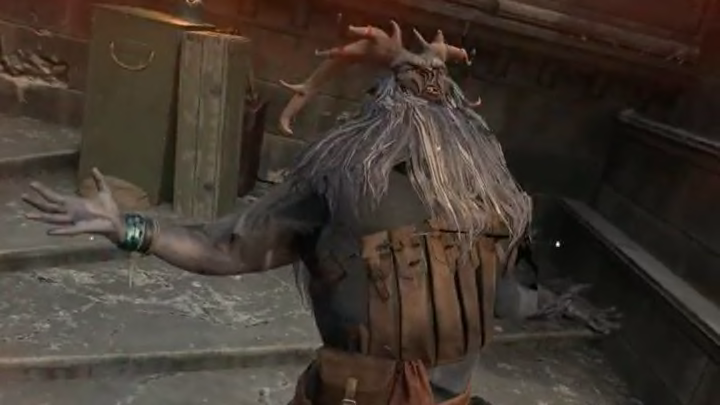 The Krampus Monster has easily been the most disliked, costing some players their Warzone matches whenever he appears. / Photo Courtesy of Activision
As part of the newest Call of Duty: Vanguard and Warzone winter event, the Krampus Monster has made his way to public matches to hunt players on the "naughty list." However, many players aren't enjoying the festive addition by Activision, and want the monster removed or at least nerfed.
The Warzone and Vanguard Festive Fervor event bring new challenges to both Vanguard and Warzone Pacific. The Krampus Monster has easily been the most disliked, costing some players their matches whenever he appears.
A Reddit thread has already received plenty of attention calling for the removal of the Krampus Monster, as it is interrupting players to the point that they have to constantly look over their shoulder. Reddit user Dyynomight explains in the thread how the Krampus cost them a Warzone victory while in the final five. Winning against tough players in Warzone is hard enough according to the user, "but being hunted by a near-impossible being to kill with less than 10 people left is too much."
The post has already received plenty of upvotes, and some twitter users agree, citing how many shots it takes to defeat the monster, and by the time you do, your gunfire will have attracted plenty of enemy squads.
One player even wrote in the thread that the Krampus Monster appeared in a top-three situation, while the user had already managed to kill it earlier in the same game. If the Monster can regenerate and hunt you down again, that is just too unfair and overpowered.
Have you encountered the Krampus Monster yet in your public matches or Warzone sessions? Do you feel as though it was a good choice? Let us know, and good luck fending it off yourselves.