Call of Duty
LC10 Warzone Loadout: Best Attachments to Use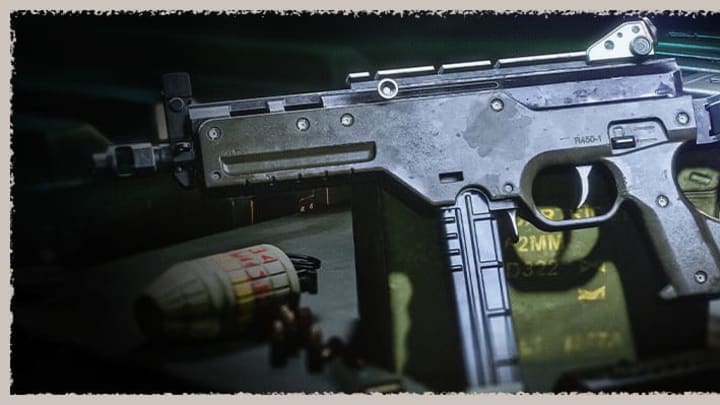 LC10 Warzone best attachment loadout / Photo by Activision
The LC10 is one of the new weapons added to Call of Duty Warzone in Season 2. An SMG with good damage, low recoil, great range, and a high rate of fire, the LC10 is already considered to be one the best weapons in the game. The LC10 can be unlocked after reaching tier 31 of the current Battle Pass.
LC10 Warzone Loadout: Best Attachments to Use

lready making changes to the meta, the LC10 can be made even more powerful with the right set of attachments. The LC10 is best used in medium to long-range situations due to its accuracy and low recoil. The best attachments to equip take advantage of these strengths.
Here is the best attachment loadout for the LC10:
Muzzle: Agency Suppressor
Barrel: 13.9" Task Force
Stock: Raider Stock
Underbarrel: Field Agent Grip
Ammunition: STANAG 55 Rnd
The Agency Suppressor is used to keep shots concealed and helps with the vertical recoil of the weapon. While taking away from effective range and bullet velocity, the LC10 is already strong enough in these areas to afford it. Adding the 13.9" Task Force also counters this stat reduction, as it raises the weapon's effective damage range and bullet speed, along with the player's strafe speed.
Rather than attaching an optic, equipping the Raider Stock is a better choice for the LC10. This attachment increases the speed of aiming and firing on the move, as well as the sprint to fire time. The Field Agent underbarrel grip further reduces the LC10's vertical and horizontal recoil. Finally, the STANAG 55 Rnd clip makes it possible for multiple enemies to eliminated before the need to reload, and the added rounds can make up for scenarios where aiming isn't an option.
The LC10 is now available as part of the six new weapons added to Call of Duty Warzone in Season 2. Other new features include new points of interest on the Verdansk map and the emergence of zombies in the Outbreak event.