LCK Afreeca Freecs Announces 2022 Season Roster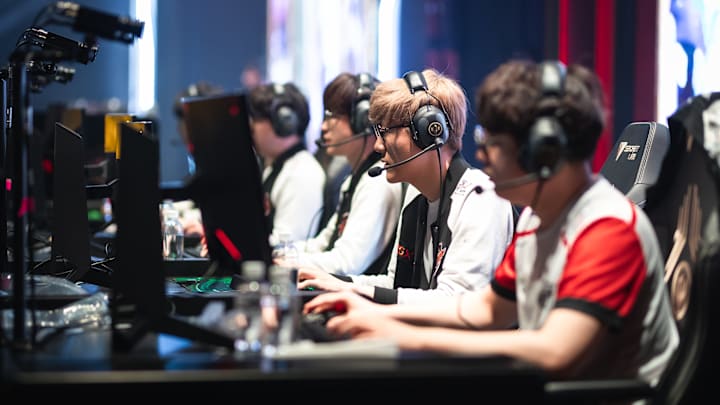 Photo courtesy of Riot Games
League of Legends Champions Korea team, Afreeca Freecs, just announced its 2022 roster welcoming four new powerful members to the team.
Afreeca Freecs have signed AD Carry Jin Sung "Teddy" Park, support Ho Sun "Hoit" Ryu, mid laner Su Hyeok "Fate" Yu and jungler El Lim "Ellim" Choi.
Along with the new members, Afreeca Freecs have held on to top laner Gi-In "Kiin" Kim, AD Carry Gyeo-re "Leo" Han and support substitute Do-young "MapSSi" Kim.
LCK fans are excited to see Afreeca Freecs' new roster play in the upcoming 2022 Spring Season tournament as skillful players and former T1 players Teddy, Hoit and Ellim are now on the team. The addition of former Liiv SANDBOX mid laner, Fate, has also excited many fans.
Afreeca Freecs was formed in 2015, but has not gained a lot of attention after consistently falling short in tournaments. Having won the KeSPA Cup in 2019, the team has not been able to achieve any other titles.
With the new addition of veteran League of Legends World Championship players, there has been a lot of hope and positive feedback for the team. T1 and LSB fans are excited to see their favorite LCK players compete together as a team, with high hopes that this new roster will help Afreeca Freecs win another tournament title.
The 2022 LCK Spring Season will begin sometime in January 2022 and will feature ten LCK teams including, Afreeca Freecs, T1, DWG KIA, Gen. G and more.