League of Legends Air Jordan 1's Revealed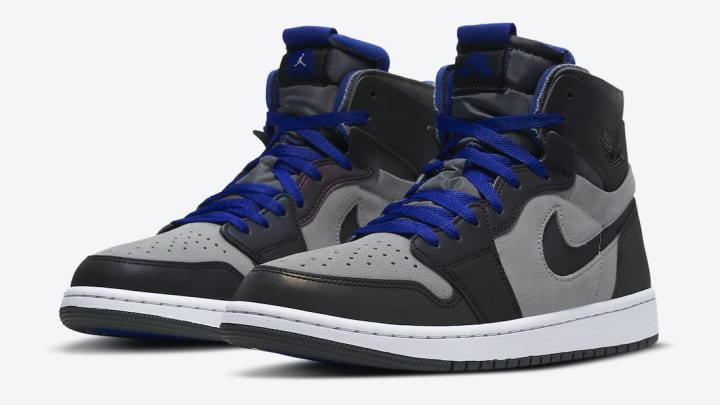 League of Legends Air Jordan 1's Revealed / Nike
League of Legends Air Jordan 1's revealed in a massive crossover between the Jordan brand and the biggest video game on the planet. The League of Legends 2020 World Championship is currently underway, and to commemorate it Nike has announced a new Air Jordan 1 model that isLeague of Legends themed. Grey, black, and blue, the shoe has an M3 reflective material that flashes when the lighting is right.
League of Legends Air Jordan 1's Revealed
For basketball fans and League players, this shoe is incredible. As a huge basketball fan and League player myself, this is not a crossover I would've ever seen coming, but am entirely here for it. Sports and esports have never entirely fit in with one another stylistically, but with this shoe, their worlds collide in a fitting way. The shoe itself is quite nice, with a great color pallet that does justice to the League crossover theme while also staying true to the power of the Air Jordan 1 mold that has seen dozens of different color pallets.
As for a release date or price on these, nothing has been announced yet. Whenever these bad boys drop, they will be sold out instantly, so make sure to stay on the lookout for a release date and time if you want to snag these.