League of Legends
League of Legends and Valorant Now Available on Epic Games Store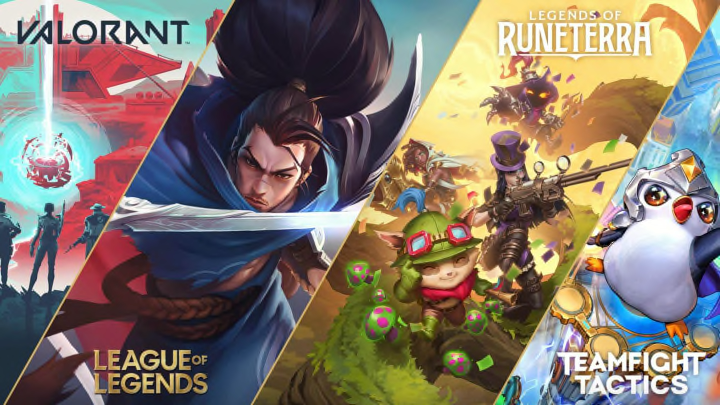 Image courtesy of Riot Games
Riot Games has brought League of Legends and Valorant to the Epic Games Store. The two companies announced the additions on Thursday.
League of Legends, Valorant, Teamfight Tactics, and Legends of Runeterra are now all available for dowload via the Epic Games Store. Like they were previously via Riot, all games are available to download and play for free.
Epic Game Store President and General Manager Steve Allison said in a Riot blog post, "Riot Games is one of the world's best developers and creators of groundbreaking entertainment franchises,"
"We're excited they've chosen to partner with us to bring their titles to millions of new players through the Epic Games Store."
League of Legends and Valorant Now Available on Epic Games Store
When downloading the games via Epic Game Store, Riot's new launcher the Riot Client will install. It's from there that players will be able to install and launch the games. This is another example of Epic's willingness to host and launch other apps via its service. Since April, players have been able to download the Itch.io launcher from the Epic Games Store.
In Riot's announcement post, they said, "To help celebrate the new collaboration between Riot and Epic, blue-haired, weapon-festooned League of Legends champion Jinx will be joining Fortnite as a playable character. This will be the first time in its dozen-year history that a League of Legends champion is showing up in a non-Riot game."
Jinx is available in Fortnite as of yesterday, Nov. 4. Her appearance in the Battle Royale includes an outfit, pickaxe, spray, back bling, lobby track, and two loading screens.