League of Legends Dawnbringer and Nightbringer Skins Release Date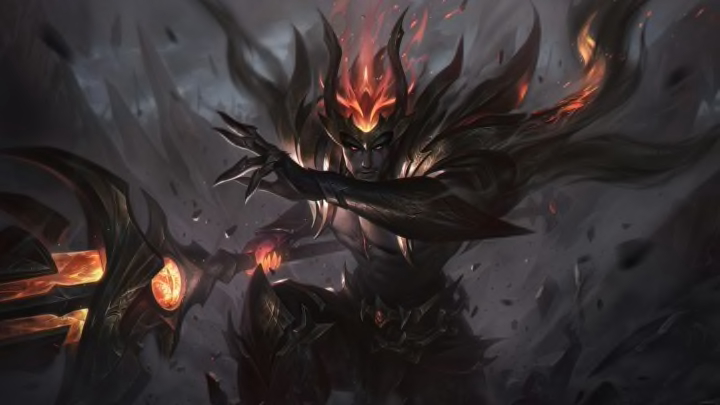 Riot Games
League of Legends has announced multiple skin sets this week, which will be the newest additions to an already extensive skin collection within the game.
The first skin set announced this week was Inkshadow, which will feature new skins for seven champions and will release within the first week of May. The other skin lines announced earlier this week were the Dawnbringer and Nightbringer sets, which will become available at the same time and feature a total of four champions. There will be two Dawnbringer and two Nightbringer skins.
The Dawnbringer skins will include Vayne and Renekton, while the Nightbringer skins will be Jarvan IV and Nasus. Here is when players can expect to be able purchase these skins.
League of Legends Dawnbringer and Nightbringer skins release date
The League of Legends Dawnbringer and Nightbringer skins are set to release during Patch 13.8, which will be playable on Apr. 19. Since the skin set will be released one day after the patch update, the Dawnbringer and Nightbringer cosmetics will be available on Apr. 20.
Therefore, players can get excited and be ready for the exciting new skins, as they will only have to wait a couple more weeks to try them out.