League of Legends MSI 2021: 5 Things You Need to Know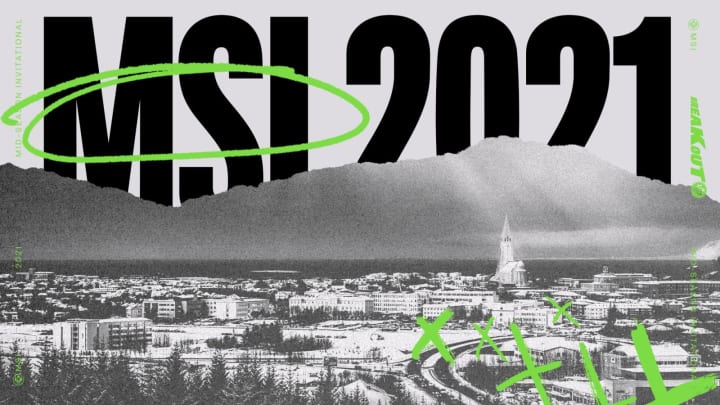 As the 2021 Mid-Season Invitational heads to Iceland this year, here are five things you need to know for MSI. | Photo by LoL Esports, Riot Games /
League of Legends' 2021 Mid-Season Invitational has just started heating up in Reykjavík, Iceland, and teams are looking just as fierce.
If you're wondering what to look out for in this upcoming tournament, here are five things you need to know for the 2021 MSI.
League of Legends MSI 2021: 5 Things You Need to Know
1.

Viego is Disabled
Photo by Riot Games /
Love him or hate him, Viego will be disabled for this year's MSI. Viego has had some game-breaking bugs which caused him to be disabled in competitive play for months now. Unfortunately, that will carry on until developers can contain the numerous amounts of problems that Viego brings in competitive play. The news was confirmed in March by Maximilian Peter Schmidt, head of esports for Europe, and the Middle East and North Africa region.
2.

A New "Rumble" Stage Before Bracket
Photo by LoL Esports, Riot Games /
This year's tournament will add an additional "Rumble" stage before the competing teams head into the single elimination bracket. After the group stage is finished and seeded, the top two seeds from each of the three groups will head into a best of one, double round-robin. The four best teams will advance to the semifinals of the bracket stage. Assuming there are no complications, the five-day Rumble stage is slated to start on May 14.
3.

GIGABYTE Marines Will Not be Attending
Photo by GAM Esports /
Vietnam's GIGABYTE Marines, or GAM Esports, will not be attending despite winning their regional playoffs. The news that GAM is not able to attend, was announced in April from a blog post by Tom Martell, director of operations for Riot Esports. Martell wrote, "due to national travel restrictions related to COVID-19, the team from Vietnam (VCS) will unfortunately not be able to participate." He added that GAM will be awarded its full share of the prize pool as if they should had participated. GAM was set to compete in group A, which consists of China's Royal Never Give up, Russia's Unicorns of Love, and Australia's Pentanet.GG.
4.

Felipe "brTT" Gonçalves is Back
Photo by paiN Gaming /
Brazilian favorite and veteran AD carry, brTT, will be back again with paiN Gaming for another rodeo at an international tournament. The 30-year-old Brazilian is looking just as dominant as his previous years after securing the organization's third circuit championship. As a veteran, he'll lead his team of promising talent ahead of a group that any team can make it out of. His role as an ADC will be to help mid laner, Thiago "tinowns" Sartori, have an easier time in closing out the games. The pride of Brazil will be put upon brTT's shoulders this MSI.
5.

DAMWON Gaming Will Look for Its First Consecutive international Title
Photo by League of Legends Champions Korea LCK /
DAMWON Gaming, a powerhouse team equipped with arguably the best players in each lane, are the favorites coming into MSI. After winning the 2020 League of Legends World Championship, DWG will look forward to continue its international dominance. As their group stage should be an easier one than the others, DWG will likely ride the momentum as the team should be looking towards defeated China's Royal Never Give Up. If DWG wins MSI, this will be the organization's first consecutive international title.