League of Legends
League of Legends MSI 2022 Knockout Stage Details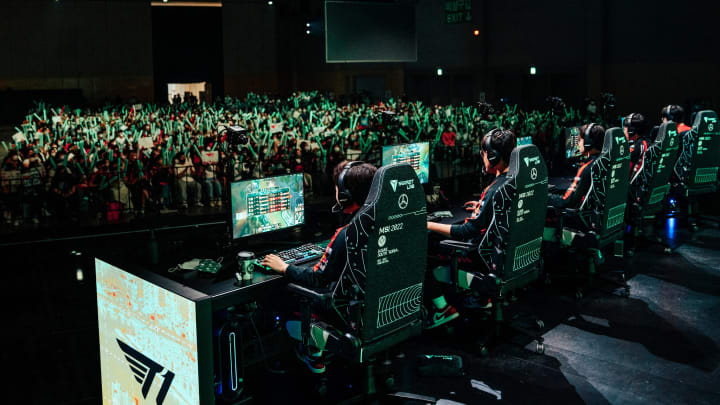 League of Legends MSI 2022 Rumble Stage T1 / Riot Games
League of Legends' MSI 2022 Knockout Stage details have been released. The schedule, location, and matchups have all been announced for the semifinals and finale of the tournament.
The schedule for the Knockout Stage of League of Legends' Mid-Season Invitational (MSI) 2022 has finally been released, with dates scheduled for May 27 to May 29. The competition will take place with a single-elimination bracket structure, with each match being a best out of five.
There are four teams going into the Knockout Round this year. The first matchup sees League of Legends Pro League's (LPL) Chinese team Royal Never Give Up (RNG) versus the North American team Evil Geniuses (EG). This means the second round of the semifinals will pit South Korea's current champion T1 against their longstanding rival G2 Esports.
Once the two semifinals are complete, the winning teams will go head-to-head on May 29 to determine MSI 2022's final winner. As of the Rumble stage, RNG has the highest standing, with eight wins and just two losses. G2 Esports has the lowest standing as of now, with five wins and five losses.
The Knockout Stage will take place in Busan, South Korea, at the Busan Exhibition and Convention Center (BEXCO). Fans will be able to stream the games live on Riot Games official Twitch, Youtube channel, and on Riot Games' LoLEsports website. There will be one matchup per day, starting at 10:00am CET. For players who miss the games live, they'll be able to watch full matches as well as clips on the LoL Esports VODs and Highlights Youtube channel.