League of Legends
League of Legends Patch 12.17 Skins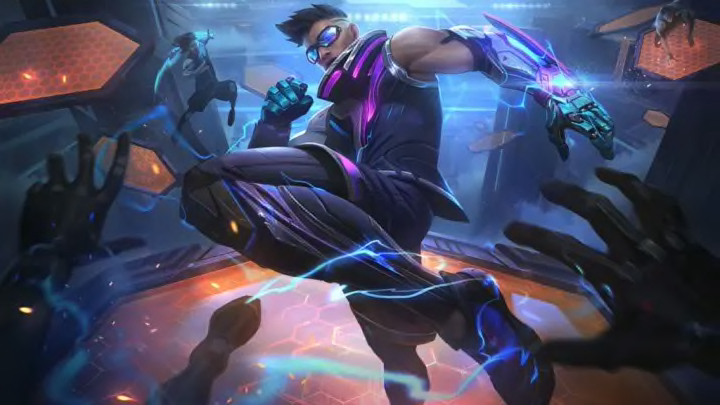 Zenith Games Lee Sin Splash Art / Courtesy of Riot Games
While League of Legends patches usually come with champion and system changes that impact how the game is played, new patches also frequently come with new skins for players to enjoy.
Skins are the best way to customize your favorite characters on the rift. For players who are interested in investing in some new ones, here are all the skins coming in League of Legends Patch 12.17.
League of Legends Patch 12.17 Skins
League of Legends Patch 12.17 is expected to release with four new skins. Three of these new skins are Zenith Games Blitzcrank, Zenith Games Jayce, and Zenith Games Lee Sin. These skins are all apart of the same new Zenith Games skin line, which sees the mentioned Champions competing in a futuristic sports tournament. The fourth skin is King Viego, a regal, medieval looking skin that depicts Viego before his corruption.
According to the League of Legends Patch Schedule for 2022, Patch 12.17 is expected to release on Sept. 8. These skins are already available for the 12.17 PBE, but players only have to wait a little while longer for them to hit live servers.