League of Legends Patch 13.6 Preview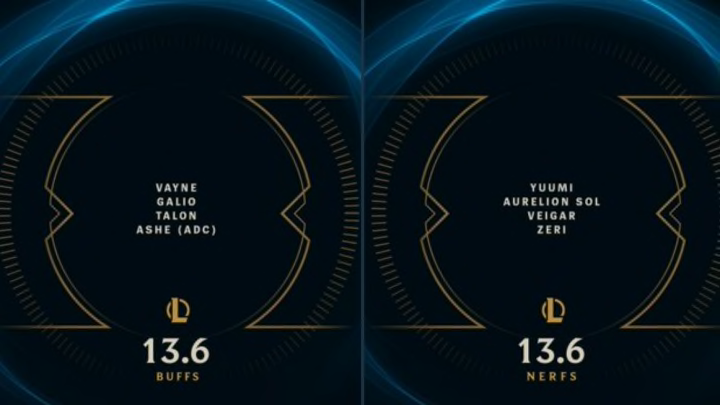 Riot Games
Biweekly patch updates have been a consistent feature for League of Legends, as it helps the game stay balanced and prevents the exploitation of overpowered characters. A couple relevant examples that recently happened was the reworked Aurelion Sol and Yuumi, as both of them have received or are scheduled to receive nerfs.
Riot Games has a tendency to release or rework champions and make them some of the strongest champions in the entire game. Thankfully, regular patch updates fix this problem quickly. Patch 13.6 will be a big update, as it includes the release of the new enchanter support Milio. Additionally, there will be another set of skins that release one day after Patch 13.6 goes live.
With these additions to the game in mind, here is a preview of the other changes coming to the game in Patch 13.6.
League of Legends Patch 13.6 Preview
Matt "RiotPhroxzon" Leung-Harrison publishes patch previews about a week before the patches are scheduled to release, as it helps gather community feedback and informs them about the upcoming changes to the game. Here is a list of all the buffs and nerfs scheduled for Patch 13.6:
Champion Buffs:
Vayne
Galio
Tallon
Ashe (ADC)
Champion Nerfs:
System Buffs:
System Nerfs:
Dragon buffs
Bloothirster
Navori Quickblades
Lethal Tempo
Legend: Bloodline