LEAK: Fortnite OG Map Contains These Unexpected Chapter 1 POIs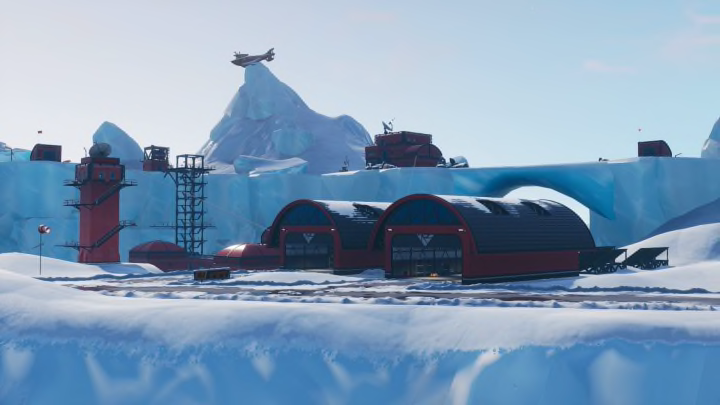 Check out the POIs on the leaked Fortnite OG map. / Epic Games
New Fortnite Chapter 4 Season 5 leaks revealed some unexpected Chapter 1 POIs on the Fortnite OG map.
Fortnite OG is just two days away, and all eyes are on Epic Games to release the full gameplay trailer and map design. Previous teasers already revealed the return of iconic weapons, like the classic Assault Rifle, LMG, and Pump Shotgun. Plus, Battle Pass leaks promise remixes of OG skins, including Cuddle Team Leader and Peely.
As Fortnite prepares to go back in time, many leakers speculated that the first map in the nostalgic update is a direct copy of the Chapter 1 Season 5 map. Now, it looks like the Fortnite OG map combines POIs from several Chapter 1 seasons.
LEAK: Fortnite OG Map Contains These Unexpected Chapter 1 POIs
The full Fortnite OG map leaked, and the image shows some surprising Chapter 1 POIs. At first glance, the map just contains the iconic POIs from the Chapter 1 Season 5 map. However, a closer look reveals an unexpected addition to the throwback map.
Fortnite leaker, StreamFNBR on X, posted an exclusive look at the upcoming map, and revealed Epic Games added Frosty Flights to the southwest portion of the map. The snow biome rests just below Greasy Grove and west of Flush Factory.
Frosty Flights is from the Chapter 1 Season 7 map, yet it now exists on the Fortnite Chapter 1 Season 5 map in Fortnite OG. The added biome is perfect for the upcoming holiday season.
Fortnite OG POIs: Full List
According to the leaked image, the full list of Fortnite OG POIs is:
Junk Junction
Haunted Hills
Snobby Shores
Frosty Flights
Greasy Grove
Pleasant Park
Lazy Links
Loot Lake
Tilted Towers
Shifty Shafts
Flush Factory
Lucky Landing
Fatal Fields
Salty Springs
Dusty Divot
Tomato Temple
Risky Reels
Wailing Woods
Lonely Lodge
Retail Row
Paradise Palms
Of course, we will not know the official POI list until Epic Games confirms or denies the leak. Stay tuned for more updates as Fortnite OG approaches.