Leaker Explains How Fortnite Kept Travis Scott Event Secret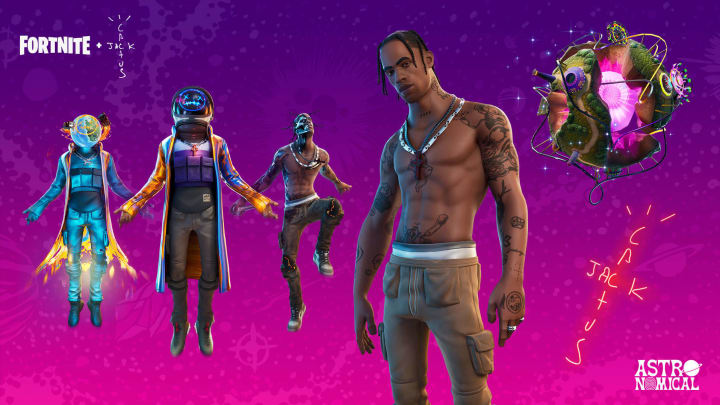 Fortnite leaker Lucas7yoshi explained how Epic Games managed to avoid giving away its Travis Scott event. / Courtesy of Epic Games
Fortnite data miner Lucas7yoshi tweeted an explanation Friday for how Fortnite developer Epic Games managed to keep the massive Astronomical Travis Scott in-game event from data miners.
Although Fortnite data miners had an idea that something tied to Travis Scott was on the way — several had uncovered a skin for the rapper that bore his name — none knew the shape or scale of the event to any degree of certainty.
Epic Games achieved this by using code words for the event's particulars. The developer referred to the event as "CycloneJerky" in Fortnite's files. The initials of that phrase correspond to those of Cactus Jack, an alias of Scott's.
Epic Games has used this tactic in the past, referring to Zone Wars as "ZebraWallet," or Tyler "Ninja" Blevins as "TourBus."
The Astronomical event set a new record for concurrent Fortnite players at 12.3 million. It will have its final in-game showing Saturday at 6 p.m. ET.