Lies of P Lie System: How to Unlock True Ending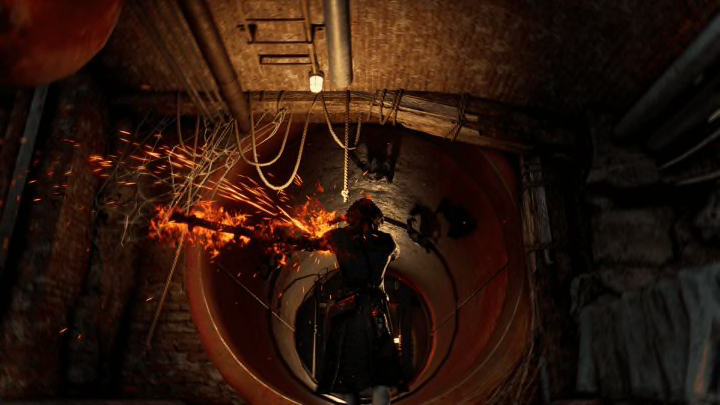 Here's how to unlock the true ending in Lies of P. / NEOWIZ
Although Lies of P may be a unique retelling of the classic fairytale, both versions show the consequences of lying.
In the souls-like, Pinocchio is presented with many chances to lie. Players must choose whether or not they want the boy to tell the truth or not. The Lie System in Lies of P also alters NPC interaction, mission rewards, enemy encounters, etc. Certain choices also result in different endings, but there's only one way to unlock the true conclusion.
Lies of P Lie System: How to Unlock True Ending
The actual ending is also known as "Rise of P." Here's what you need to do to unlock it, according to the Lies of P Wiki page.
Lie throughout the entire game.
Defeat Eldest of the Black Rabbit Brotherhood.
Find the "Portrait of a Boy" painting in the Black Rabbit Brotherhood hideout.
Give the "Portrait of a Boy" painting to Geppetto.
Give Sophia peace when talking to her at the Ascension Bridge.
Defeat Simon Manus.
Refuse to give Geppeto the heart.
Kill the Nameless Puppet.
Don't start New Game+ after the credits are done rolling.
Play through all Records.
Get the Golden Lie weapon from the portrait inside Geppetto's Study.
Note: You must earn enough Humanity Points to access the Golden Lie. Doing "acts of humanity" will let you gain these points. Check your Humanity Points level using two ways: (1) interacting with the cat at Hotel Krat or (2) looking at the boy's nose in the "Portrait of a Boy" painting.
If the cat lets you pet it, you have enough Humanity Points. If the boy's nose is long, you have acquired enough Humanity Points.