Lost Ark Amethyst Shard Merchant Guide: Amethyst Shards, Locations, Items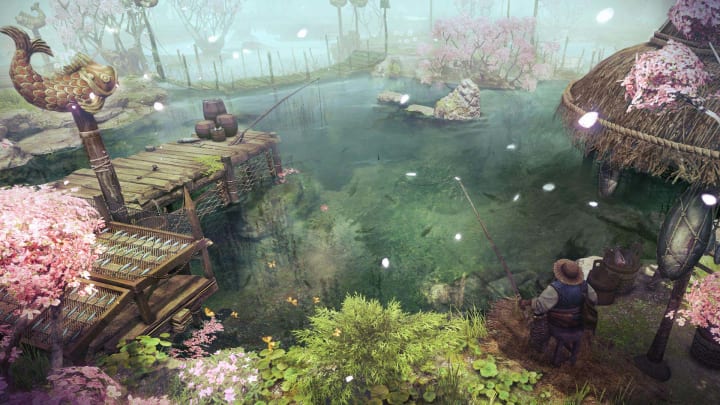 Lost Ark, Smilegate RPG and Amazon Games' MMOARPG, is set to officially release in the European and North American regions on Feb. 11, 2022. / Image courtesy of Smilegate
In Lost Ark, the Amethyst Shard Merchant is someone that many players seem to be pondering about at the moment now that the MMOARPG has been released early in North America, Latin America and Europe for those who own any of the four Founder's Packs available for the game.
For those looking to cash in those oh-so-valuable Amethyst Shards, here's a breakdown of how to get Amethyst Shards, where the Amethyst Shard Merchant is and what they sell in Lost Ark.
Lost Ark Amethyst Shard Merchant Guide: Amethyst Shards, Locations, Items
First and foremost, the Amethyst Shard Merchant, also known as the Mysterious Man, is a special vendor that only accepts Amethyst Shards as payment.
There are two ways to get Amethyst Shards in Lost Ark:
Complete quests for the Amethyst Shard Merchant
Next, it's important to keep in mind that meeting the actual Amethyst Shard Merchant is something that will take some time to do as they can only be found in the higher-end, late-game locations such as North Vern, Nia Village in Punika, Rothun in Rohendel and Luterra Castle in East Luterra. Until then, be sure to stack up those shards.
Ultimately, it appears the fairly high cost and effort required to exchange goods with the Amethyst Shard Merchant is well worth it as they can carry Rapport Supplies Chests, Crystalline Auras that last two weeks, special legendary mounts and more.
For more on Lost Ark, feel free to check out our guides on the Mokoko Seeds locations, as well as what to do with old gear.