Lost Ark Berserker Leveling Build Guide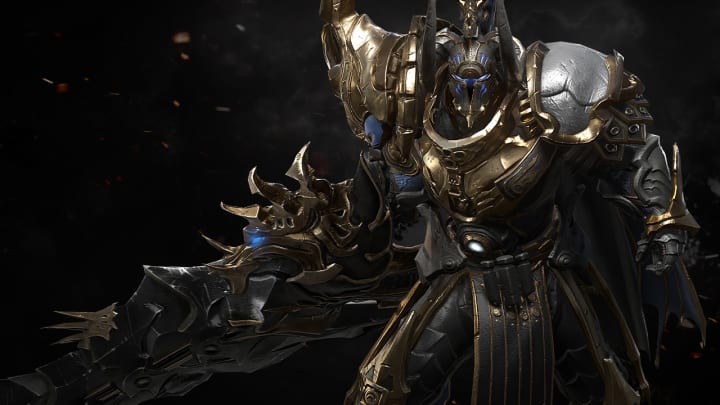 "Berserkers are always powerful warriors, with their high-damage greatsword attacks and potent defense, but when they enter their burst mode..." / Image courtesy of Smilegate RPG
When it comes to finding a good Berserker leveling build in Lost Ark, the good news is that there's really not much room for error thanks to its high burst damage and large Area of Effect (AoE) skills.
For those who want to perhaps best optimize their Warrior subclass to minimize its long cooldowns and low mobility as much as possible early on, however here's a breakdown of the best Berserker leveling build in Lost Ark.
Lost Ark Berserker Leveling Build Guide
Ultimately, while trying to reach the endgame content, players running a Berserker should focus on prioritizing the Crit and Specialization Combat Stats when equipping higher Item Level gear in order to increase your damage and clear speed as much as possible during the leveling process.
When it comes to allocating Skill points while leveling as a Berserker, it's best to invest them into abilities and tripods that cater, again, to the subclass' strengths of high burst damage and large AoE.
Finish Strike and Tempest Slash are the main Skills to use at the earlier levels for damage. Finish Strike can also be used to push through Crowd Control.
Red Dust is great for debuffing elites and bosses for higher damage burst.
Most of the Berserker skills also have Paralysis Immunity Super Armor, meaning dodging isn't as much of a priority here as with other subclasses.
Lastly, be sure to use the Berserker mobility skills to travel around quicker in areas where mounts aren't allowed.
For more on Lost Ark, feel free to check out our guides on how to farm Pirate Coins and Harmony Shards.