Lost Ark Duplicate Login: How to Avoid the Error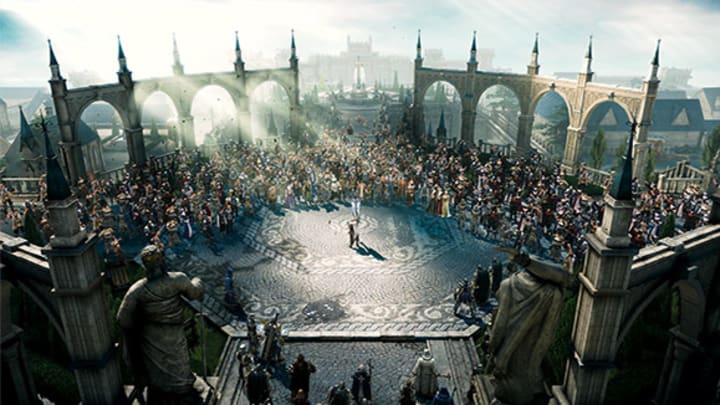 Photo courtesy Smilegate RPG
The Lost Ark duplicate login screen bug has been occurring more frequently, especially as players are needing to wait to get into the free-to-play MMORPG. The queue to log into Lost Ark can be up to five hours long. But with this duplicate login bug, the game believes that a player is already logged in, and for security measures, will put a 10 minute penalty on players before entering the game, making their wait even longer.
Lost Ark Duplicate Login: How to Avoid the Error
Lost Ark has risen in popularity as countries in the West have jumped on this trendy MMORPG. Lost Ark was originally a South Korean game, and some features are still exclusive to players within the country, such as unexplored classes that Western countries have yet to claim. The boom in Western popularity has also led to an overflowing amount of players trying to log in, which has created queues and wait times.
With the flooding of the Lost Ark servers, players have been experiencing a duplicate login issue in which the game detects an intrusion and puts a time penalty before players can enter or even log into the game.
Usually lasting up to 10 minutes, it can get very annoying as it is starting to happen quite a lot to many players.
There are multiple ways in getting around this, as some basic tasks a player can try checking out are:
Verify Game Files: In Steam, right-click Lost Ark in the game library, click on Properties, and select verify game files under the Local Files tab.
Reboot PC: By shutting down your PC, you can give the computer a refresh that can help when opening up any games.
Log Out of Steam: This method can help reboot Steam's client system.
Close Lost Ark through Task Manager: Force quit Lost Ark as a running game through task manager by heading over to the program, finding Lost Ark, and hitting force quit. Then, all the program files will completely stop running. Players will then be able to open the game again and see if the duplicate login screen is still there.
Uninstall and Re-install Lost Ark: In Steam, right click the game, select Manage, then Uninstall. This should clear up any trouble related to the game's install, which could affect the frequency of this bug.
Be aware of other factors that you cannot control, may it be the actual server itself or just waiting for the time penalty to be over. Server status can be viewed by heading over to Lost Ark's Twitter page, official website, or even its forums to see any recent activity that has been reported. There is also a resource provided on the Lost Ark official website page of server status within each region that the game is supported in.
If none of these solutions work for you, contact the Lost Ark support team to see why you cannot get past the duplicate login page.