Lost Ark Pest Control: How to Complete the Daily Quest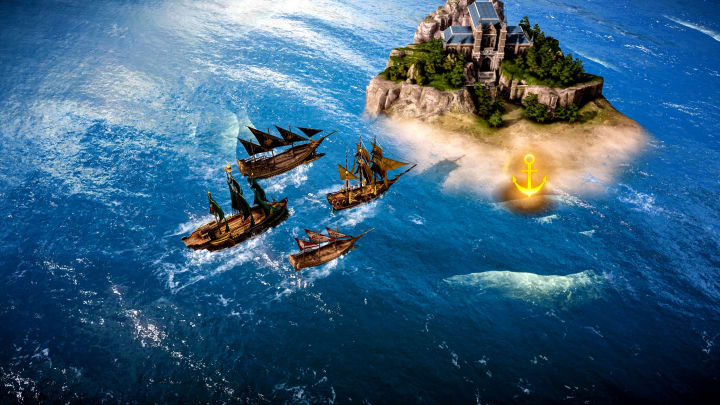 Here's a breakdown of how to complete the "Pest Control" daily quest, one of Una's Tasks, in Lost Ark. / Image courtesy of Smilegate RPG
In Lost Ark, the "Pest Control," one of Una's Tasks, is a quick and easy quest that provides decent rewards and Honing Materials.
Here's a breakdown of how to complete the "Pest Control" daily quest, one of Una's Tasks, in Lost Ark.
Lost Ark Pest Control: How to Complete the Daily Quest
First off, in order to be able to complete the Pest Control daily quest, players will need to make sure they've already unlocked the ability to set sail across the seas of Arkesia as well as Una's Tasks Daily and Weekly Quest selection, which becomes available once adventurers hit Character Level 50.
At that point, players will need to complete two straightforward and simple Island Quests on Blackfang's Den called "Blackfang's House" and "Catch the Rats."
To find and accept the Pest Control quest, select "Adventure" on the bottom-right of the HUD and choose Una's Tasks, or simply press Alt + J.
Since the quest directs players to "defeat the pirates that try to harm Blackfang," head over to Blackfang's Den.
At this point, many might be wondering why there are any obvious quest markers to follow.
This is because the quest relies on two recurring, limited-time events called "Everyone, Charrrge!" and "Watch Out! Pirates!" that become active on 15-minute timers. As such, it is recommended for players to find the island's Mokoko Seeds in the meantime.
Once the enemies spawn, feel free to complete the objectives of defeat the Red Shark Pirates (0/5), as well as Captain Lorka or Lieutenant Lorka.
Finally, return to Ruri inside the island's cabin to receive the quest rewards.