Lost Ark Song of Resonance: How to Get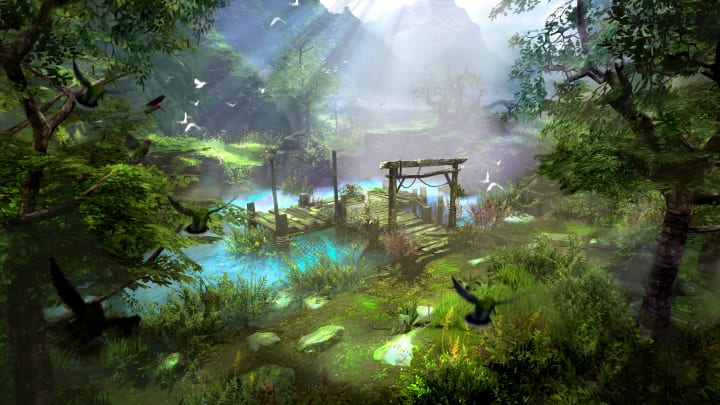 Image courtesy of Smilegate
Lost Ark's Song of Resonance is one of the various songs that players can find in the action MMORPG.
By acquiring it, players can use this song to reveal any hidden passages, paths or invisible things. It'll come in handy for two popular quests so it's best to get the Sheet Music as early as possible. Now that players understand what its purpose is, here's how to get the Song of Resonance in Lost Ark.
Lost Ark's Song of Resonance: How to Get
Gamers can get the Song of Resonance by purchasing it from the Treasure Hunter Igran.
The first step is to get to Peyto which is a ship in the middle of the waters west of Anikka, south of Pleccia, or east of Vern. Players can easily get to this place from the major harbors. After getting to Peyto, speak to the merchant known as Treasure Hunter Igran. He will be residing upstairs on the southeast corner of the ship. The final step is giving him 16,500 Pirate Coins to exchange for the Song of Resonance.
If players are lacking the sufficient amount of Pirate Coins to buy the song, it's recommended to complete Island quests on Freedom Island or Blackfang's Den. Coins can also be earned on Runaways Island, Glacier Island, Lullably Island, Sublime Island, Golden Wave Island, and many more.
This unique item will enable players to get the best gameplay through its ability to unlock hidden areas in no time!