Lost Ark Twitch Drops Explained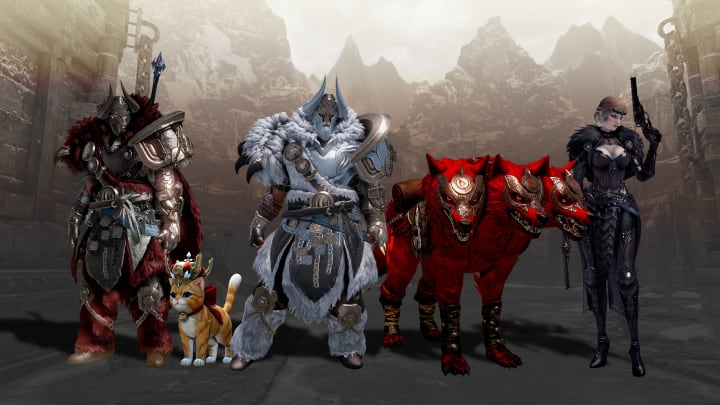 Photo courtesy of Smilegate
Lost Ark features Twitch drops which gift players in-game content by watching streams. Lost Ark is featuring different in-game content every few weeks. Here is how players can access the Twitch drops in order to obtain these exclusive items.
Lost Ark was released back in 2019, but only in South Korea. However, on Feb. 11, the game will be fully released in North America. Players can pre-download the game right now on Steam for free.
The MMORPG takes place in the world of Arkesia and features a variety of customizable characters with different fighting styles. In Lost Ark, players must fight monsters and demons in order to find the lost ark.
Lost Ark Twitch Drops Explained
Right now, Lost Ark's Twitch drops contain different items, pets, chests, cosmetics, mounts and more. From Feb. 8 to Mar. 1, players can obtain up to four drops for watching streamers play in the Legends of Lost Ark race. Every four hours watched will gift a player a drop.
Lost Ark Twitch drops are also giving players a chance to obtain a Saphia pet of any color of their choosing. The chance to obtain a Saphia pet will be from Feb. 7 to Mar. 7, and requires players to watch four hours of Lost Ark "Drops Enabled" streams.
How to Connect Lost Ark Account to Twitch
To earn a drops reward, players will need to be logged into Twitch. Luckily, this is a simple process. By going onto Lost Ark's website, players can connect their account to Twitch with three easy steps.