Lucio Boops Can't Keep Up With Sombra's Escapes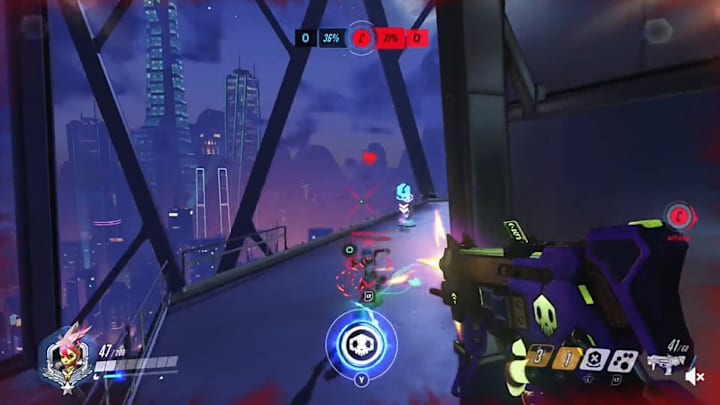 In a video posted on Reddit, a Lucio and Sombra face off at the edge of the map. The Sombra player gets booped off the map by the Lucio twice but manages to teleport to survive both times. The Lucio leaves, assuming they are dead, so the Sombra returns and hacks them and the rest of their team to win the point.
Lucio's secondary fire has a shorter cooldown than Sombra's teleport so they likely assumed Sombra couldn't have survived twice. That mistake allowed the Sombra to come back and use her ultimate to hack their team. This lead to a 4k Riptire and the complete loss of the fight and the point.
The Sombra Lucio matchup is commonly referred to as a boop off because of Sombra's iconic voice line and Lucio's secondary fire. Sombra's hack is powerful against Lucio, but an unhacked Lucio has a number of advantages including his secondary fire. This time the Sombra outplayed the oblivious Lucio player.