Madden 21 Game Style Guide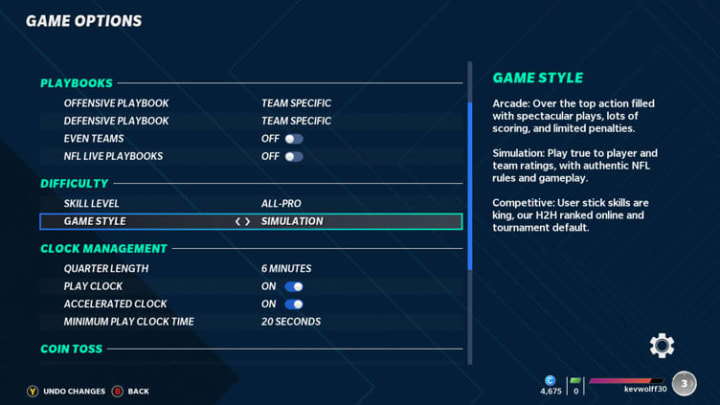 Madden 21 Game Styles are similar to previous years of the franchise, here's all the info. / Photo courtesy of EA Sports
Madden 21 Game Styles are similar to previous years of the franchise, here's all the info.
Just like previous Madden titles, this years EA Sports gridiron game allows for players to switch between different styles of play, providing variability. Though there is virtually no change in game styles between Madden 20 and Madden 21, this can serve as a good starting place for new players.
For anyone who pre-ordered Madden, or has a subscription to EA Access, the title went live Aug. 25. For anyone else interested in purchasing the normal version of the game, access will be granted Aug. 28.
Madden 21 Game Style Guide
The three game styles of Madden 21 are Arcade, Simulation, and Competitive. In that order, they should be considered by players based on new to experienced levels of Madden knowledge and ability.
Arcade - Over the top action filled with spectacular plays, lots of scoring, and limited penalties.
Simulation - Play true to player and team ratings, with authentic NFL rules and gameplay.
Competitive - User stick skills are king, Head to Head ranked online and tournament default.