Top Games
Madden 22 Could Be Getting a Campus Mode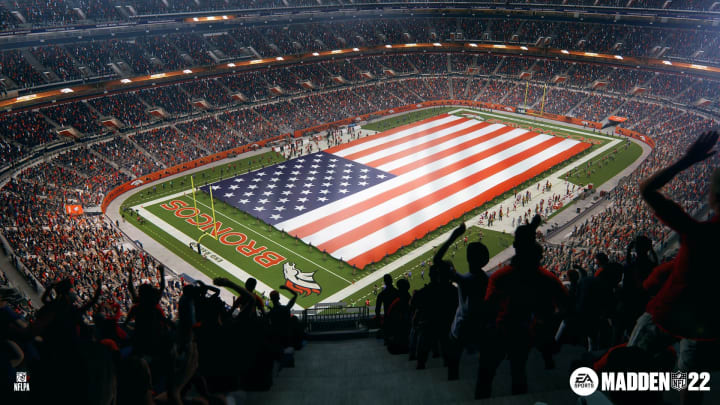 Could Madden 22 be getting a Campus Mode? A now-deleted Instagram post from Reggie Bush may have the answer. / EA Sports
Could Madden 22 be getting a Campus Mode? A now-deleted Instagram post from Reggie Bush may have the answer.
Not every American football fan likes to keep track of the NFL. Some prefer college football—for a variety of reasons. Whether it's the perceived lower stakes, higher energy, or notable passion in the players, college football tends to offer aspects the NFL doesn't. So, in Madden 22, Campus Mode would give players the option to play on the college side of American football rather than be strictly professional.
Madden 22 Campus Mode Rumors Explained
Speculation around a Campus Mode in Madden 22 sparked on Friday, Aug. 27, following a now-deleted Instagram post by Reggie Bush, a former American football running back and Heisman Trophy recipient.
Bush posted an image of himself EA staff, and former colleagues standing in the Rose Bowl Stadium in Pasadena, Calif. to his verified Instagram account. The image was captioned with thanks to EA for the opportunity to experience the new "Campus Mode" in Madden NFL. According to the caption, the mode allows fans to "play with some legendary college football teams and players."
Whether this was an accidental post or a marketing technique is uncertain—as EA has been tight-lipped about the post and Campus Mode ever since. Despite Bush deleting the post moments later, a screencap still managed to make its way to the Madden subreddit where it was reposted for others to view.
Unfortunately, aside from this brief sneak peek, no new information about the mode has come to light. However, EA has announced a live stream broadcast planned for Tuesday, Aug. 31 at 7 p.m. ET via the official NFL YouTube channel. The image posted appears to be Boston College versus the University of Tennesse.