Madden
Madden 23: MUT Week 4 TOTW Predictions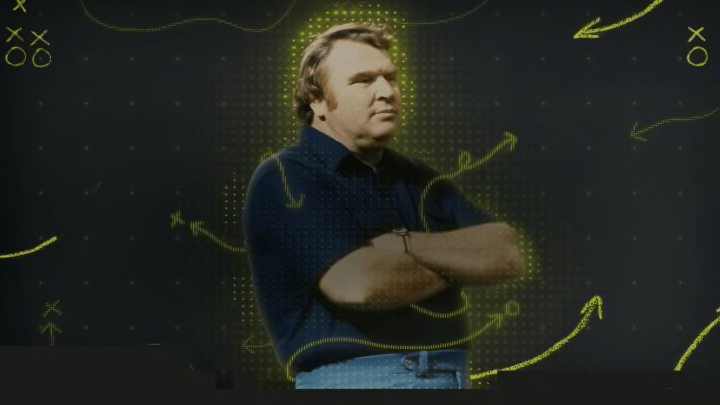 Madden 23: MUT Week 4 TOTW Predictions / EA
Madden 23 releases a lot of different updates and roster changes each week, and one update fans are always excited about is the Madden Ultimate Team, or MUT, team of the week.
Madden Ultimate Team is one of the big modes within the game of Madden. Players get to play games of Madden online against real opponents while earning rewards to better improve their roster.
The mode is all about upgrading and building the best Ultimate Team possible with NFL superstars both past and present. The mode allows for some of the best fantasy rosters on the field in head-to-head matchups.
Each week, EA releases ten new players to their MUT mode in their Team of the Week announcement. With the Week 4 TOTW coming soon, now is a good time to make some predictions on the next update.
Madden 23: MUT Week 4 TOTW Predictions
Jordan Poyer of the Buffalo Bills has already been announced to be included in the group. There are a lot of options to join him on the team of the week. Rashaad Penny of the Seattle Seahawks is one player who comes to mind. Penny ran for 151 yards and two touchdowns on 16 attempts with the ball. He was great for the Seahawks in their 48 to 45 win over the Lions.
Another player who could be included is Vikings Kicker Greg Joseph who was perfect on five field goals for the Vikings. He made a few 45-plus yard field goals including the game-winner. Another option is T.J. Hockenson from the Lions. The tight end had eight catches for 179 yards, and registered two touchdowns helping the Lions out when so many key players were out of the lineup.
This is what the TOTW looked like last week:
The team of the week definitely will include some popular players from around the league. So getting on Madden Ultimate Team and working to unlock the group is going to be a necessity for fans of the game.