Madden 23 Servers Down: How to Check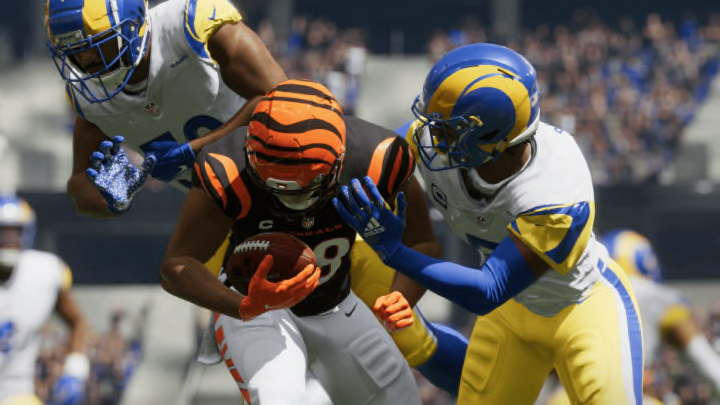 Madden 23 Servers Down: How to Check / EA
Madden 23 is one of EA Sports biggest games each year. The NFL game always has a lot of fun modes for players with many involving online play.
Some of those modes include Ultimate Team and online versus going up head to head against an opponent. With the more popular modes in Madden 23 involving online play, what happens when the servers are down?
Madden 23 Servers Down: How to Check
If Madden online is not working at your home, there is a chance the servers could be down. Or the issue could reside with your Wi-Fi or some other issue, like an update that needs to take place in order to play online. There are a few different ways to check to see if the Madden 23 servers are down.
First and foremost, the official Madden NFL 23 Twitter account should update users when there is a server issue. You can find the official twitter here, at is @EAMaddenNFL.
Another easy way to check if there is an outage is by using Downdetector.
Downdector shows problems being reported on the Madden servers, and a lot of users rely on it for up-to-date information.
Lastly, you can check the EA Madden Forum to see if there are any technical issues being reported and scheduled for a fix.