Marcelo Diaz FIFA 20: How to Complete the Flashback SBC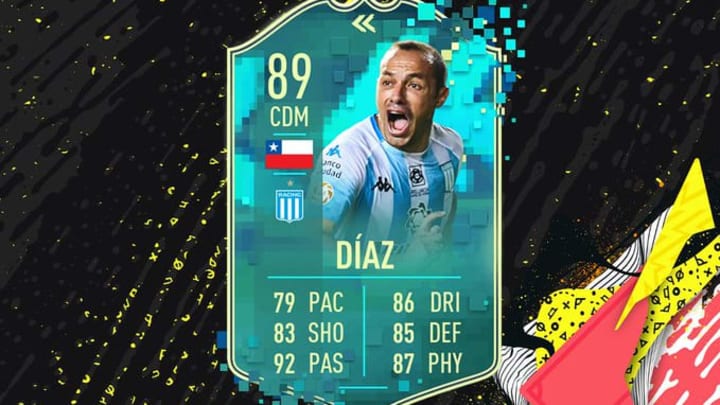 Marcelo Diaz in FIFA 20 received a Flashback Squad Building Challenge on Saturday during the FUT Player Days promotion.
FUT Player Days is a new promotion to FIFA Ultimate Team this year. The promotion is meant to celebrate players by giving them discounted promotion packs and 2-for-1 lightning packs. Additionally, EA Sports released new CONMEBO Libertadores Kick-Off players in packs along with new menu content.
Saturday's content provided a Flashback Marcelo Diaz at relatively low cost.
Marcelo Diaz FIFA 20: How to Complete the Flashback SBC
Here's how to complete the Flashback Diaz SBC:
One Segment
In-Form Players; Min. 2
Squad Rating: 80
Team Chemistry: 80
# of Players in the Squad: 11
The Flashback Diaz SBC is coming in around 45,000 coins to complete from scratch. He's nearly in the Gullit Gang missing out by one point in pace. He's a strong defensive midfield option, but his links are less than desirable. He does soft link to the Flashback Alexis Sanchez, but he'd probably be best used in a CONMEBOL squad alongside the new players.
EA Sports also released a Player Moments Davinson Sanchez, Player Moments Alex Sandro and Player Moments Jo during FUT Player Days so far.
Flashback Diaz expires Tuesday at 1 p.m. ET.