Mario Battle Royale Super Mario Bros. 35 Announced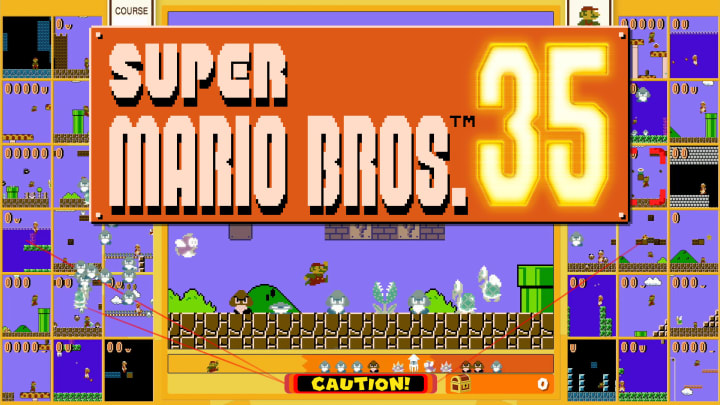 The Mario battle royale Super Mario Bros. 35 arrives Oct. 1. / Photo by Nintendo
Mario will get its first official battle royale in the form of Super Mario Bros. 35, scheduled for release Oct. 1.
Super Mario Bros. 35 earns its name by pitting 35 players against one another as each runs through their own version of Super Mario Bros. Any enemies they defeat in their own runs will be directed to the runs of other players via a targeting system similar to that in Tetris 99. Players can also activate special items such as stars by collecting coins.
Super Mario Bros. 35 will only be playable until March 31, 2021, after which it will vanish from the Nintendo Switch shop.
Nintendo made several other Mario-related announcements Thursday in a surprise Direct broadcast celebrating the 35th anniversary of Super Mario Bros.'s release in Japan. Those included Super Mario 3D All-Stars, Mario Kart Live: Home Circuit, Game & Watch: Super Mario Bros., Super Mario 3D World + Bowser's Fury, and Super Mario All-Stars.